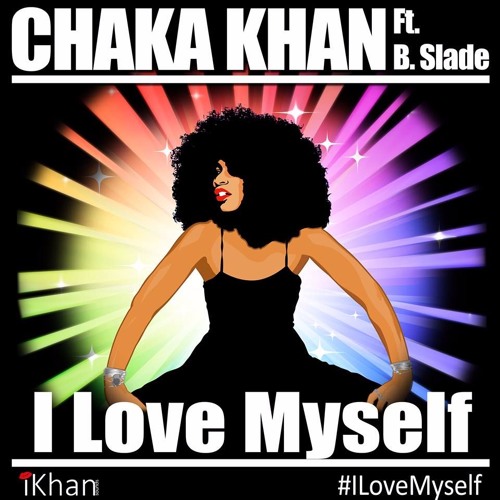 R&B legend Chaka Khan has returned with the release of her new single "I Love Myself" featuring singer/songwriter/producer B. Slade. The uptempo, empowering anthem is the first official single released under the 10x Grammy Award-winning songstresses newly founded indie record label venture, iKhan Sounds.
Co-written and produced by B. Slade, Eve Nelson and Khan, "I Love Myself" promotes self-esteem and putting one's life in order.
"I love me / I know who I am / I love me / I'm in love with myself," she sings. "Here I stand, as a grown woman / Trying to get my mind right / Get my money right / If I don't love myself than nobody else can."
Chaka released a previous version of the song in 2016, but the new version includes an a cappella intro of her classic song "Through The Fire."
A music video for "I Love Myself" is due out on June 30. The visuals will feature 10 special guest winners from her "I Love Myself Video Contest" – an initiative helmed by Khan to engage fans in helping to spread the message of self-esteem and acceptance by uploading a clip of themselves lip-synching the chorus of the song.
Take a listen below.