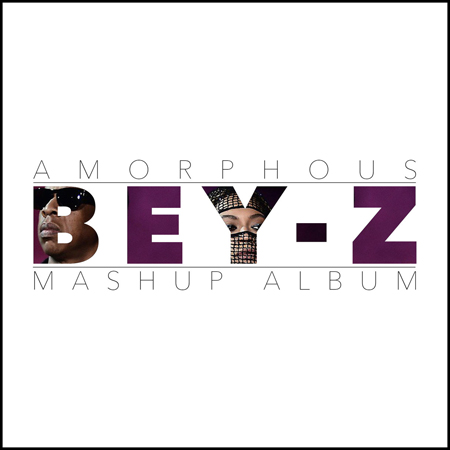 The Carter Twins are here (apparently), but now fans want to know if the rumored joint project by Beyoncé and Jay Z will ever arrive. While Hov just confirmed that his new album 4:44 is due out June 30, there is no word if the two will ever put their chemistry into a full LP.
However, if you are dying to hear what a whole project by Bey and Jay could feel like, an up-and-coming producer from Orlando, Florida by the name of Amorphous has released a masterful mash-up album of the Carter's music named, Bey-Z.
Released last Tuesday (June 13) on Bandcamp, the 8-track mash-up project fuses together some of the superstar couple's most popular hits into creative new gems.
Amorphous opens the project with a sexy bounce blending together the instrumental of The Neptunes-produced "Frontin" with Beyoncé's "Partition" vocals. The original was sensual and slightly dark, but this version brings perfect summer vibes.
Another standout is "Irreplaceable Song," which blends together Bey's "Irreplaceable" and Jay's "Song Cry." Who knew these two would work so well together, but it feels like if the two artists did go back-and-forth about the topics Bey was singing about through Lemonade, it could be similar to this!
"With 'Bey-Z', I wanted to pay tribute to two artists in this world who have inspired me artistically, but also for their work ethic," wrote Amorphous. "For creating opportunity for themselves, for not settling for less, thank you bey + jay."
Don't miss this special project. Stream 'Bey-Z' below!