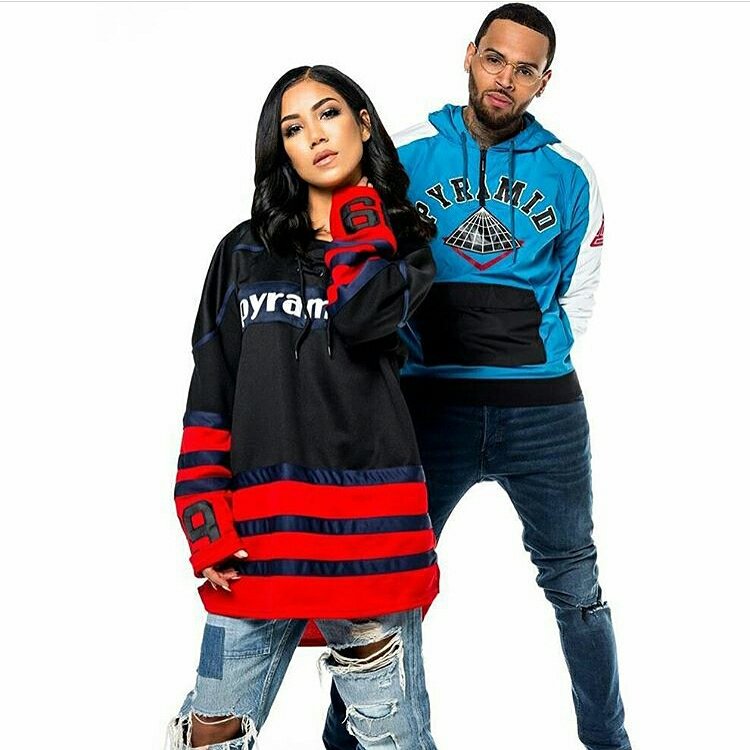 In a surprise early release, friends and frequent collaborators Jhené Aiko and Chris Brown have reunited on wax.
Following past tracks like "Drunk Texting," "Post to Be," and "Wishing Remix," the two singers join forces once again on the sultry, "Hello Ego."
Aiko leads as she sings about personal struggles and being the family breadwinner. "I know I'm supposed to be about my money / 'Cause that baby gotta eat when she get hungry," she sings. "And anything my family need they get it from me / So when sh*t get ugly, I can't stop, I won't stop, I don't stop."
Breezy explores his public persona on a self-aware and candid verse. "They call me crazy / It's okay, girl, I got issues," he sings. "I wear my heart like my tattoos, I share my tears with tissues." Later, he adds: "I've been up, down, up, up, back down / But I won't break down."
After the track was released online, Brown posted his excitement on Instagram. Sharing a screenshot of the new song, he wrote: "Time to f**k the summer up sis."
UPDATE: Listen to the official version of "Hello Ego" now below!
Jhené recently premiered the video for her new single, "While We're Young" off her upcoming sophomore album.
Brown just debuted his long-awaited documentary "Welcome to My Life," and is now readying his anticipated double-album Heartbreak on a Full Moon.