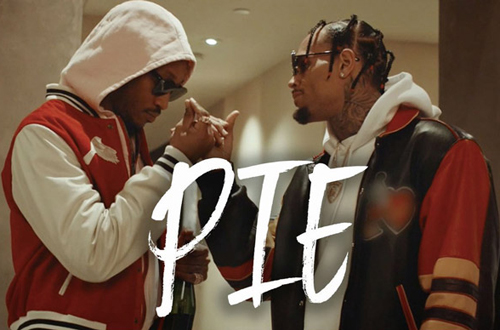 Video premieres were the trend during BET Awards weekend. Surprising fans during the awards after-show, Future and Chris Brown debuted the visuals for their collaboration, "PIE," off the HNDRXX album.
The video, directed by Nick Walker, starts off at a party filled with "side pieces." Hendrix promises that it "should be a good night," while inviting Breezy to join him at his pad.
True to his word, several women show up to the house. One delivers food. Another joins shortly after and heads to the bathtub. Before long, a few more gorgeous girls arrive while Brown and Pluto sing about how sharing is caring.
"She don't wanna go," sings Future. "I roll 100 deep, we like sharing hoes." Chris adds: "It's your birthday, go ahead and put that cake on me / Commas and zeros, I'll be your hero with no cape on me."
During their appearance on the after-show, Future explained that the video has been waiting for its release. "We've had this video for a second," he said. "We've been working on it for a second and we feel real good about this song. I asked Chris, 'Is it a hit?' He said, 'For sure. We got one.'"
Check it out below.