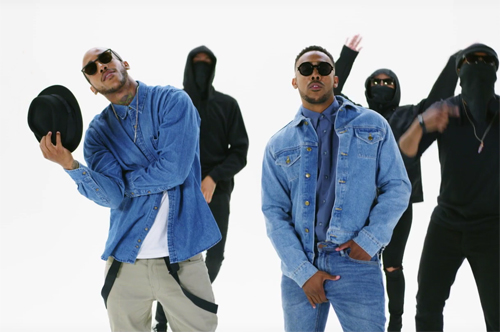 R&B duo Jake&Papa make their directorial debut with the simplistic visuals for their new song "Mansion."  The smooth R&B record is featured on their recently released EP, Tattoos&Blues, where they expand on their journey with reflective tales of lust and love.
"You can tell them all if they askin' / We gonna lay a foundation / Build a mansion," sings Papa to his love interest. Set against simple photo studio backdrops with color and lighting events, the video shows how minimalism can still deliver an enticing experience.
Speaking about the creation and concept for the video, Jake&Papa said: "Those who know us know that we advocate self-containment. 'Mansion' was produced and written by us. So we thought we'd complete the trifecta by directing the video. With the help of Dana Rice on the shot and edit, we were able to bring our vision to life."
Check out their new video below.