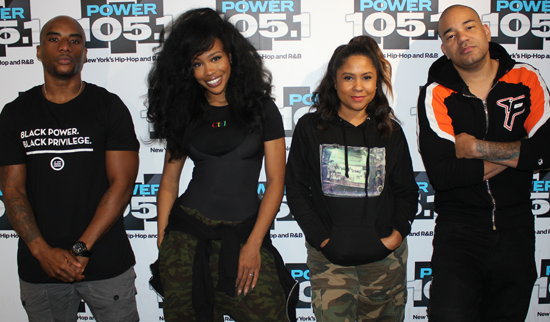 This Friday (June 9), SZA will release her much-anticipated debut album Ctrl. The leading lady of Top Dawg Ent. gave fans some early insight into what to expect on the project during a lengthy interview with "The Breakfast Club" on Wednesday morning.
Sitting down with Angela, Charlamagne and Envy the singer shared a lot of personal feelings and emotions from her past relationships, which carry the content of the album.
"This album is like a release, it's like a release from…over the last 4 years I haven't been just doing music," explains SZA. "I've been burying friends, burying family members, baring weight. The way I feel about myself, the way I feel about the world, the way I feel about God, the way I process information. I've just been growing as a human being."
While talking about the album she explained the title choice and what it means to her. She addressed her comments on social media last year when she surprised fans by saying she was going to quit music, and they could release her album if they wanted or not. She talks about working with Kendrick Lamar and Travis Scott.
On a personal level, SZA spoke about sidechicks, being hurt in the past and looking for approval. She told a story about catching her boyfriend having an orgy. Why she stopped wearing a hijab after 9/11, and much more.
Watch the full interview below.