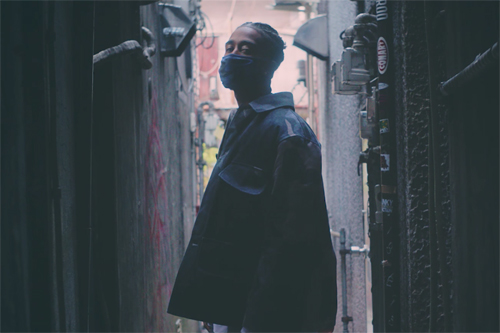 Omarion brings a world of masterful dance to Japan in the video for his latest song "Word 4 Word."
Keeping with his international sound, which previously saw him in South Africa on "BDY On Me" and "Distance," the R&B star heads to the Land of the Rising Sun in the stunning visuals.
Directed by O and Deji LaRay, the 8-minute video finds the former B2K singer dancing across landmarks and tourist attractions, before walking into a vortex. During a breakdown in the track, Omarion proves that his talents on the dance floor are still top-notch.
At one point in the cinematic visual, he admits to feeling lost and he embarks on a journey of self-discovery. This experience involves lighting a sword on fire and practicing kendo.
Speaking to Complex, O discussed the inspiration behind his latest clip. "They have masters in kendo, called a dan, and the highest level is like a dan ten," he said. "But you can't even really start to become a dan until you're like 40 years old. And it teaches you about yourself. The strikes are personal; a strike is supposed to reflect who you are as a person. Some of that culture is in the video and it mirrors the lyrics of 'Word for Word.'"
Last month, Omarion dropped a cover video for his rendition of Earth, Wind & Fire's "The Reasons," which he released to hold fans over, who had been expecting his new album Reasons to arrive on June 16. He is currently still working on the LP which has been delayed and does not have a new release date.
Check out O's travels around Japan in the "Word 4 Word" video below.