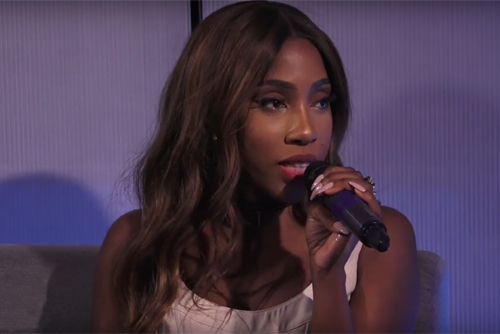 Sevyn gets open y'all.
In support of releasing her anticipated, debut album Girl Disrupted, Sevyn Streeter stopped by Hot 97 for an interview with Nessa.
Having some very candid girl talk, they discussed the album and all her new music. One of the topics that fans have been curious about since she addressed it in some Instagram posts, is how she dealt with depression and even the thought of suicide.
"I really just had to step back and view it from the place where I view everything else in my life that I sing about and I write about and I put out, that helps people," said Sevyn. "And that's the place where it came from. I'm not the only person that goes through that."
On a lighter and juicier note, the R&B songstress talked about her favorite '90s albums, and empowering women. She even opened up about Justin Bieber flirting with her on IG live, and her feelings on threesomes.
Check out the revealing interview below.