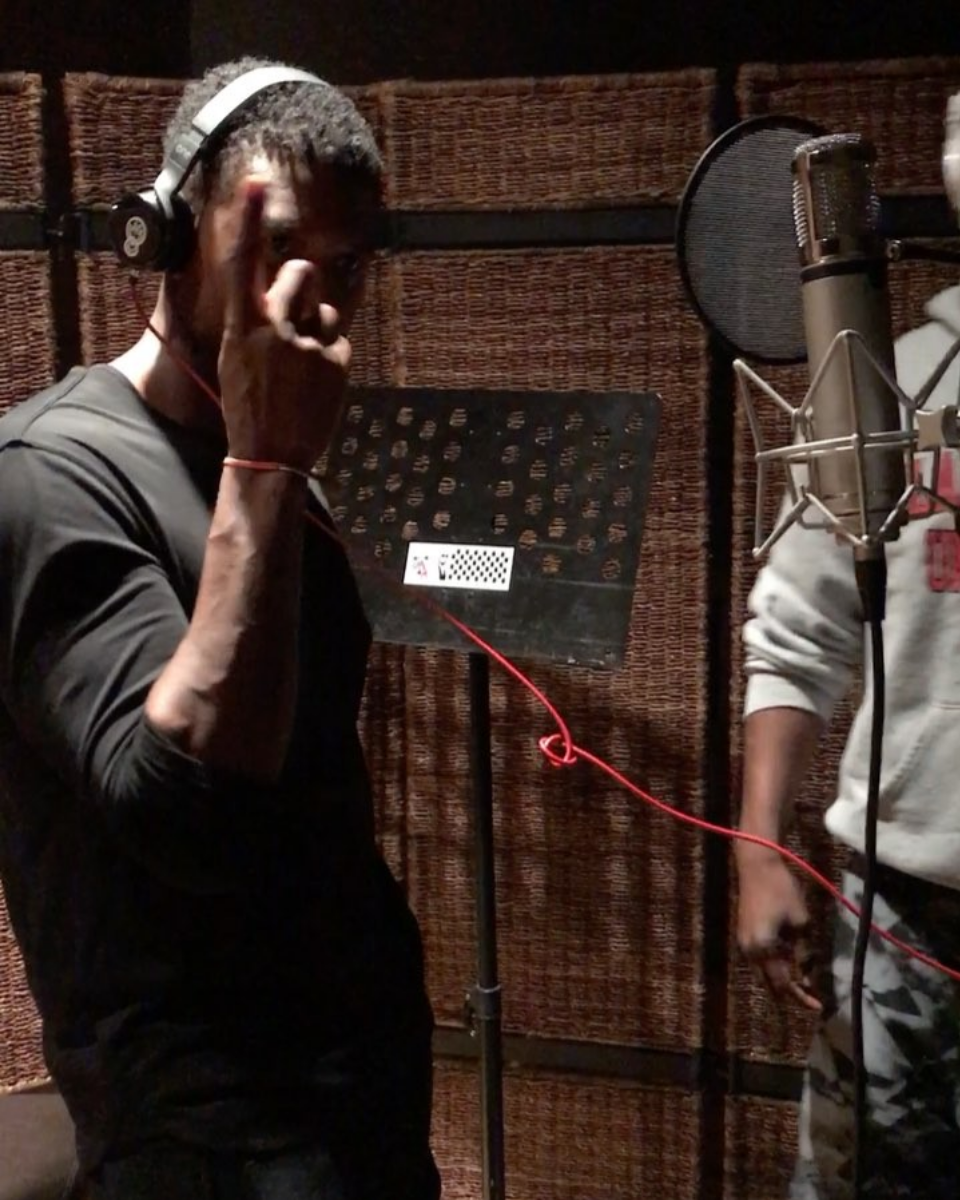 Usher is getting back to the music!
While the R&B superstar has been in the headlines lately for unproven accusations that he gave herpes to an alleged sexual partner, on Sunday he hit the studio with longtime collaborators Jermaine Dupri and Bryan-Michael Cox.
Sharing a brief clip of a Usher and B.Cox recording vocals on Instagram, JD wrote: "There's absolutely no feeling on this planet that can compare to the feeling of making music you love, with friends you love."
It's unknown if the record they are working on is for Usher or for another project (He did tag the legendary Quincy Jones in the post as well!!). The singer has been staying busy while the gossip news has been swirling. Last week, Usher appeared on a must-see episode of "Carpool Karaoke" with Late Late Show host James Corden. This past Saturday, he performed at the Cincinnati Music Festival at Paul Brown Stadium.
In a related clip, Jermaine also shared footage from the studio of him working with platinum-selling songwriter/singer Sean Garrett–apparently on a new record for Tyrese. "That boi @tyrese hit me earlier and said jd we need that shit for the culture, I told him I'm trying to answer that call, me and @seangarrettthepen in here cooking ??‍? for the first time."