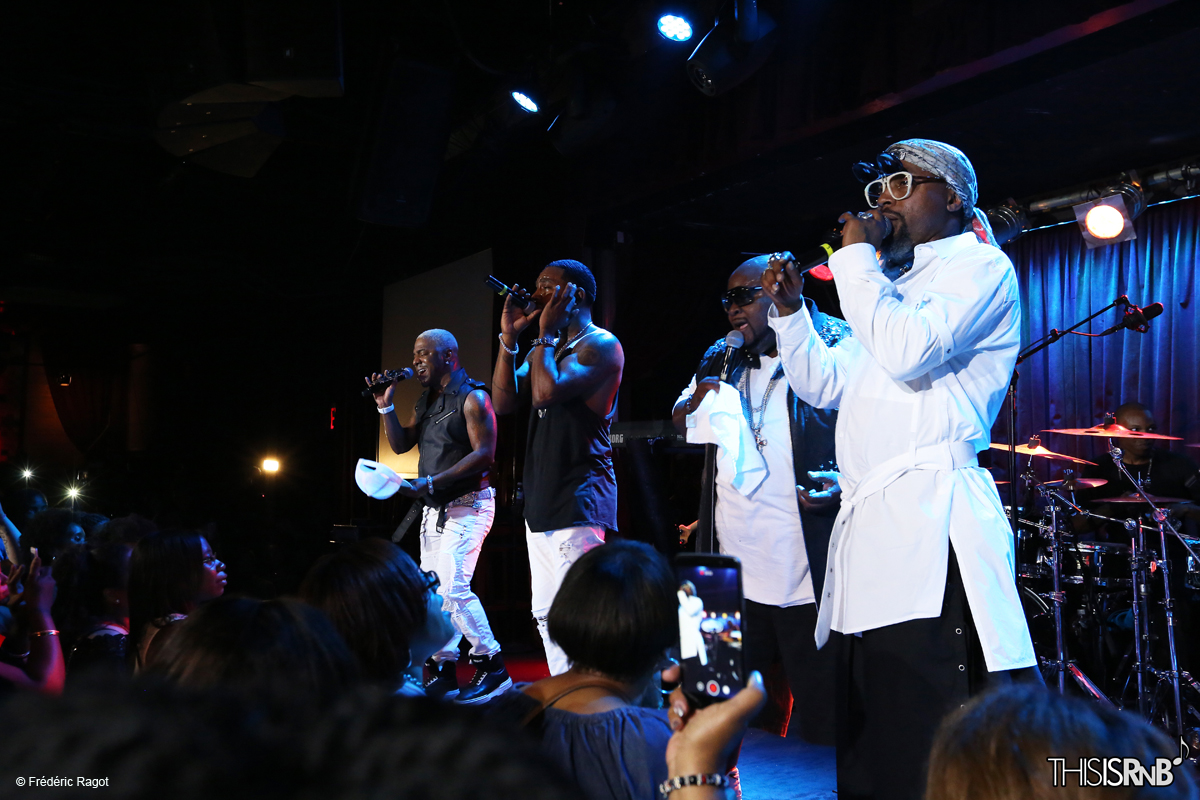 Enter the Dru!
On Thursday night (Aug. 17), R&B legends Dru Hill returned to New York City for a performance at the iconic B.B. Kings Blues Club in Times Square. The '90s quartet–which currently consists of Sisqo, Jazz, Nokio and Tao–always put on an outstanding show.
Backed by their live band, DH took the packed house through a journey of their career to date. From favorites off their acclaimed self-titled 1996 debut album like "Tell Me," "Never Make a Promise" and "In My Bed," to hit collaborations like "Bad Mamma Jamma" with Foxy Brown, to classics off their sophomore LP including "How Deep Is Your Love," "These Are The Times" and "Beauty." They even surprised with a Prince tribute and covered Jodeci's "Forever My Lady" and Marvin Gaye's "Lets Get It On."
Sisqo performed his own solo set as well. The Dragon pleased the crowd with hits like "Incomplete" and popular collaborations like Lil Kim's "How Many Licks" and DMX's "What They Really Want." He also performed some of his newer tracks like "A List."
Later, they returned with their debut LP with "5 Steps" and came together to close out the show with the infamous "Thong Song."  Dru Hill are currently performing at spot dates all over the U.S. and abroad. Follow them on Instagram to keep up with their tour dates!
Check out our exclusive photos below.
(Photos by Frédéric Ragot)