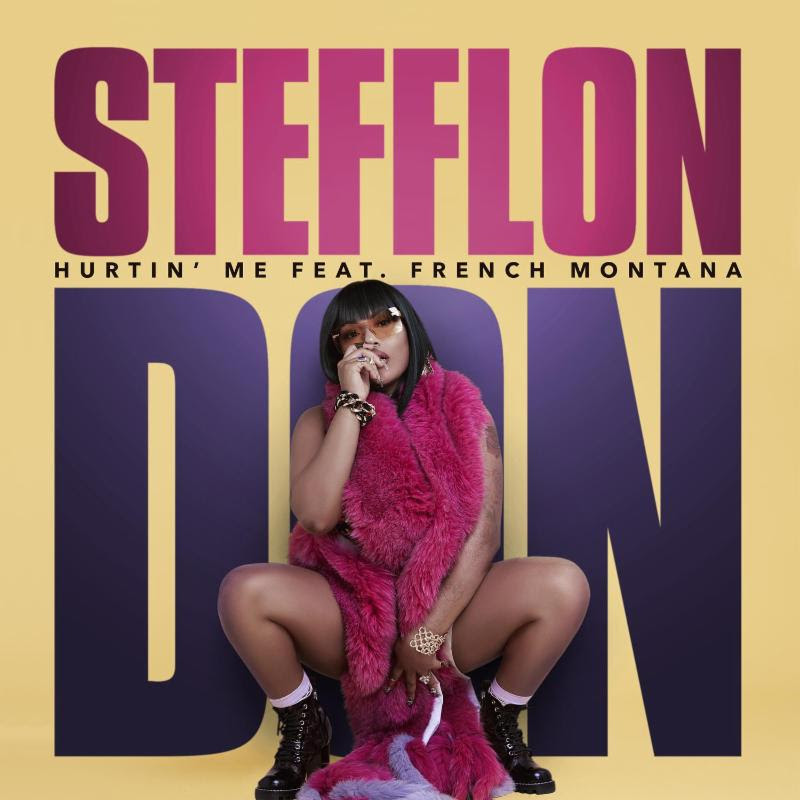 Make way for Stefflon Don! The rising English rapper/singer is making waves across continents with her first Motown Records backed single, "Hurtin' Me" featuring French Montana.
After the incredible, break-out success of her critically-acclaimed debut mixtape 'Real Ting', the buzzing beauty has become one of the UK's most exciting new stars. With over 6 million plays on Spotify alone for 'Real Ting', and a magnetic performance of "Sixteen Shots" on Jools Holland, Stefflon Don has continued to buck all convention, seamlessly able to flip between gritty, grime-based bars and Jamaican patois-tinged vocals.
Her new single shows off the latter with Stefflon Don trading sexy vocals against French Montana's decisive flow. Produced by Rymez (Wiley, Jeremih, Lil Yachty, Sean Paul), the track is the perfect reflection of her multi-cultural background and influences from her upbringing in Jamaica, London & Holland.
"I heard you got a new girlfriend / And it's hurtin' me," she sings on the catchy chorus. French comes through stuntin' hard on his melodic verse, "Three-quarter Gucci mink with the fur shoe / Got a girl and the girl got a girl too / Hit me with the Fab like, Put It In The Bag / Pull up on my new ting like I know she mad," he raps.
Take a listen to the late summer banger below.