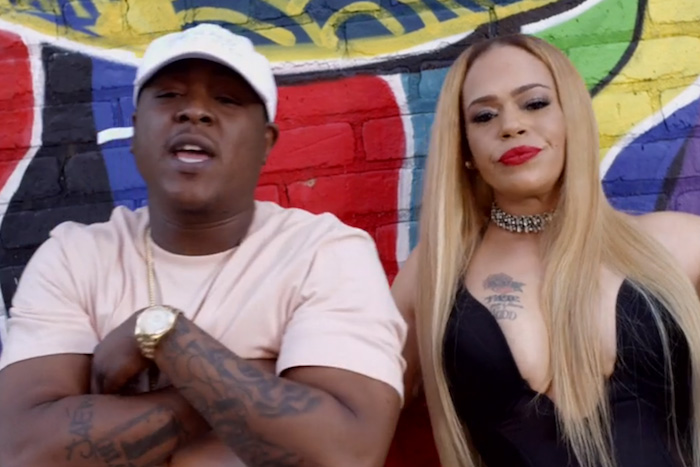 Faith Evans takes over the Big Apple with Jadakiss in the video for "NYC," off her Notorious B.I.G. joint project, The King & I.
The DJ Premier-produced track gets a visual to match its Empire State-loving lyrics. Standing in front of graffiti, Fizzy and 'Kiss rhyme along to Biggie's vocals before performing their own verses.
The Loyal-directed clip features aerial shots of the city that never sleeps, but it remains down to Earth. In fact, Faith and 'Kiss take pictures with fans and hang out with fellow New Yorkers throughout the clip, which also features a cameo from Lil' Cease.
Since Biggie proved to shine like the city lights down at Times Square, it was only right for the video to feature some scenes in the area. Elsewhere, 'Kiss and Faith appear near a Biggie mural, yet another testament to Notorious' lasting legacy.
"NYC" is the latest video from The King & I, following the Snoop Dogg-assisted "When We Party" and "Legacy."
If you have TIDAL check out the exclusive video premiere below.