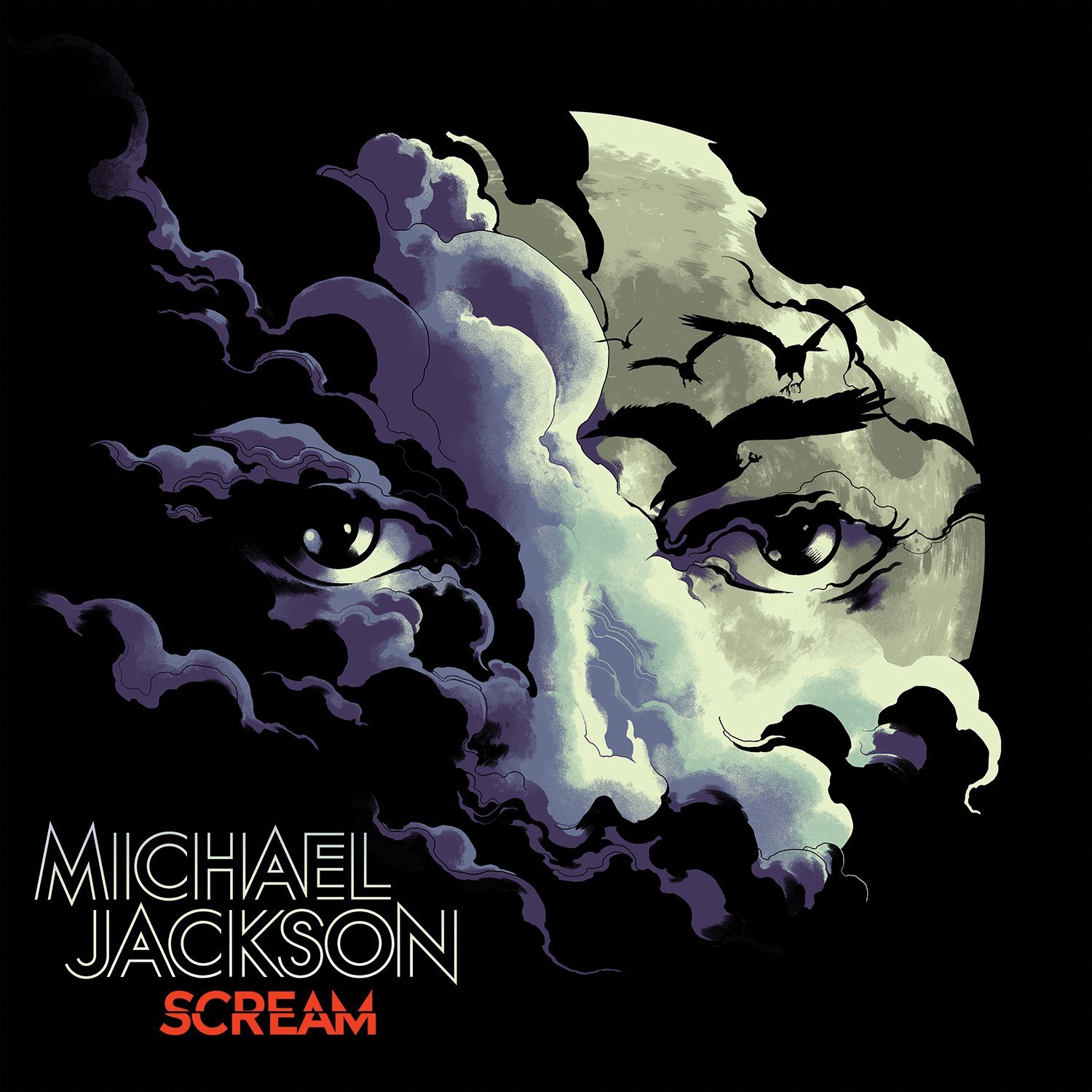 Michael Jackson fans are in for a new SCREAM.
Announced this week, the latest project from the King of Pop's estate is a 13-track compilation featuring classic tracks including "Thriller," "Dirty Diana," "Dangerous," and the title track duet with his sister Janet Jackson. Due out on Sept. 29, the project is a collaboration between Epic/Legacy Recordings and The Estate of Michael Jackson. It will feature one new recording in the form of the mash-up titled, "Blood on the Dance Floor X Dangerous."
Remixed by The White Panda, the bonus track is a mash-up of five songs: "Blood on the Dance Floor," "Dangerous," "This Place Hotel," "Leave Me Alone" and "Is It Scary."
The announcement of SCREAM follows on the heels of the world premiere of Michael Jackson's Thriller 3D at the Venice Film Festival (Sept. 4). In addition to the CD format, a glow-in-the-dark two LP vinyl edition of the album will become available on Oct. 27. Each physical format will feature a unique poster. In turn, the poster and cover art conceal another surprise: the first-ever augmented reality (AR) experience created for a Jackson project.
Among the album's 13 tracks are The Jacksons' "This Place Hotel," the first single written, composed and arranged solely by Michael Jackson, and the 1985 international hit "Somebody's Watching Me" with Rockwell, making it's first appearance on a Jackson album.
Official Michael Jackson SCREAM album celebrations will take place this fall in six major cities around the world: Paris, London, Sydney, Berlin, Los Angeles and Tokyo. Fans will be treated to screenings of Jackson's seven short films from the SCREAM album during the celebrations followed by an after party. The screenings will include the 40-minute Michael Jackson's Ghosts, rarely seen since its initial showing at the 1997 Cannes Film Festival. Additional information about the SCREAM album celebrations will be announced shortly.
SCREAM is available for iTunes pre-order now. Fans will receive "Blood on the Dance Floor X Dangerous" as an instant free track when pre-ordering.
'SCREAM' TRACKLIST:
01. This Place Hotel – The Jacksons
02. Thriller
03. Blood On the Dance Floor
04. Somebody's Watching Me feat. Rockwell
05. Dirty Diana
06. Torture – The Jacksons
07. Leave Me Alone
08. Scream feat. Janet Jackson
09. Dangerous
10. Unbreakable
11. Xscape
12. Threatened
13. Ghosts
14. Blood On the Dance Floor X Dangerous (The White Panda Mash-Up)
via Billboard