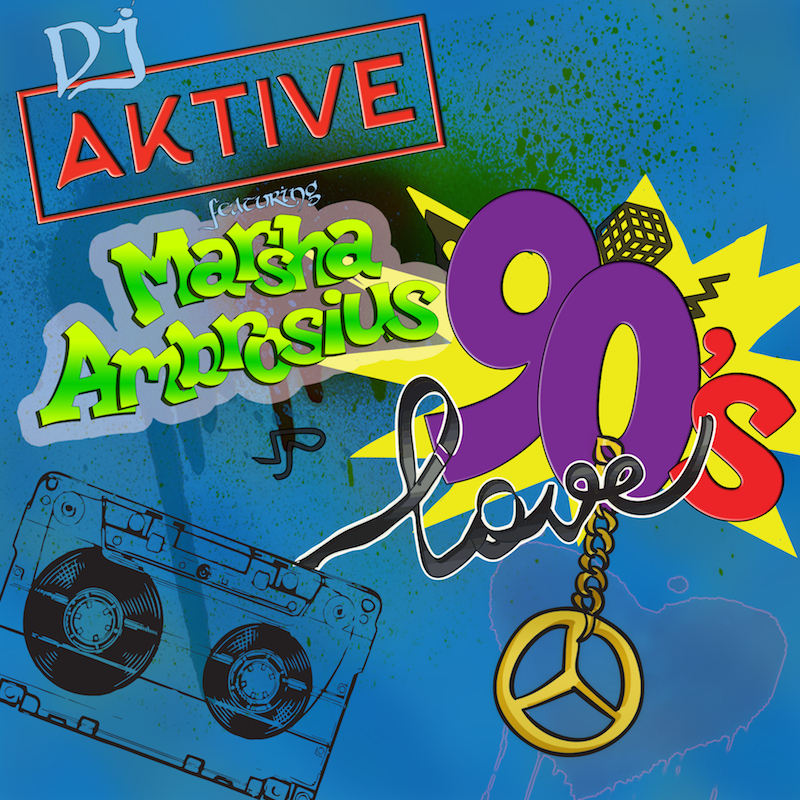 Philly's DJ Aktive has us reminiscing on the '90s golden era of R&B with his brand new single. Teaming up with soulful songstress Marsha Ambrosius the duo channel Mary J. Blige on the head boppin' single, "90s Love."
Produced by Aktive along with Ivan "Orthodox" Barias (Jazmine Sullivan, Musiq Soulchild, Mary J. Blige), the track features a groovy bassline and keys under hip hop drums and DJ scratches for an added throwback touch.
"What's the 411? / Is this love or not? / Are we about to begin a new thing, or is it said and done?" sings Marsha. "Let's just rendezvous / This is just me and you / All I've been asking for is a true thing / I just want real love."
As a celebrity and tour DJ for superstars including Puff Daddy, Kanye West, Janet Jackson, Miley Cyrus and many others, DJ Aktive is now continuing to grow his contributions to music with original tracks of his own.
Ambrosius is currently working on her currently untitled third studio album. This past spring she toured North America with Eric Benét on the "M.E. Tour," and she released the singles "Luh Ya" and "Don't Wake the Baby."
Take a listen to the new collaboration below.