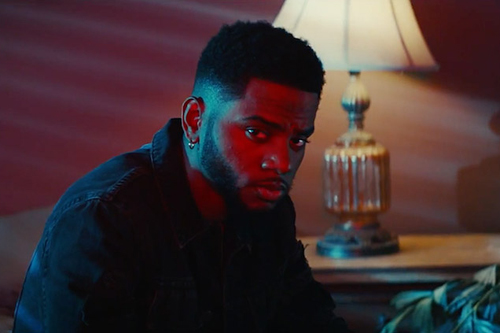 Bryson Tiller has finally unveiled a new visual off his sophomore album True To Self.
Following "Somethin Tells Me," which dropped in May, Pen Griffey goes back in front of the lens for the melodic "Run Me Dry."
The cinematic video opens in a small motel room, with neon lighting shining through split shades, as Tiller glares into a static-filled television set. Once he is joined by a beautiful model wearing a satin slip, the singer/rapper invites the lady that has been running through his mind to join him in the bedroom.
"You should come check on me / Talk dirty and caress on me," he sings. "F**k it, might as well get undressed for me / Love how you get that pu**y wet for me."
But, it's not all good, as the woman has been draining not only his bank account but his stress level is at an all-time high. "I lost all respect for you / Baby, it's my turn to flex on you," he sings later.
After leaving the room, Tiller appears at the Los Angeles River and a warehouse with girls on bikes. Rain falls around him, and then he ends up back in his room alone, staring at the television again.
Bryson is currently wrapping up the first leg of his "Set It Off Tour" with supporting acts H.E.R. and Metro Boomin. Next month, he is heading out on the U.K. and European leg of the tour with SZA.
Check out the "Run Me Dry" video below.