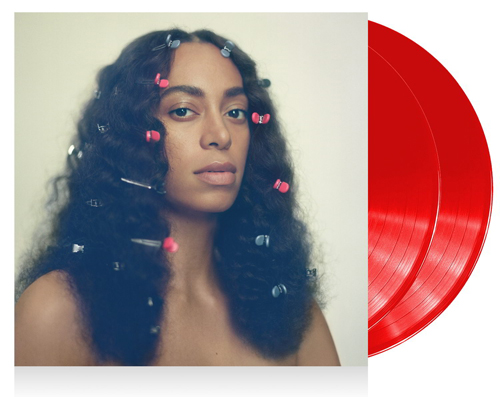 On September 29, Solange will release a special limited-edition, individually numbered, red colored vinyl to commemorate the one-year anniversary of her critically acclaimed third album, A Seat at the Table.
The album debuted at #1 on the Billboard 200 Chart, Apple Music, and iTunes Overall Top Albums Charts when it was released September 30, 2016 on Saint Records/Columbia. The special edition vinyl is available for pre-order here.
Solange also recently announced six new performance dates to coincide with the anniversary of A Seat at the Table. Kicking off Sept. 28 in Boston, Solo will then perform in Washington, D.C., followed by two New York and Berkeley, CA dates. The series known as "Orion's Rise" will fuse music with performance art and feature an exciting lists of opening acts curated by Solange. Featured artists include Sun Ra Arkestra, Earl Sweatshirt, Chassol, and Flying Lotus.
See the full show list and details below.

Solange's "ORION'S RISE" Performance Dates:
Sep. 28 – Boston, MA – Orpheum Theatre
Featured Acts: Sun Ra Arkestra
*All proceeds will be going toward Hurricane Harvey relief
Oct. 01 – Washington, D.C. – Kennedy Center
Featured Acts: Sun Ra Arkestra
Oct. 02 – New York, NY – Radio City Music Hall
Featured Acts: Sun Ra Arkestra, Earl Sweatshirt, Chassol
Oct. 03 – New York, NY – Radio City Music Hall
Featured Acts: Sun Ra Arkestra, Earl Sweatshirt, Chassol
*$3 of each ticket will be going towards Hurricane Harvey relief
Oct. 20 – Berkeley, CA – The Greek Theatre
Featured Acts: Flying Lotus (in 3D), Chassol, Earl Sweatshirt
Oct. 22 – Berkeley, CA – The Greek Theatre
Featured Acts: Flying Lotus (in 3D), Chassol, Earl Sweatshirt