On Monday night (Aug. 13), New York City showed out for Harlem princess Teyana Taylor and Chi-town hitmaker Jeremih when their "Later That Night Tour" took over the Playstation Theater in Times Square.
The evening's energy was leveled up by opening act DaniLeigh, Def Jam's latest rising artist. Rocking a flannel sweatshirt with matching pants, the viral "In My Feelings" Challenge star got the audience warmed up with her fan favorites "All I Know" and "Play." After a dance break set to 6ix9ine's "FEFE," Dani closed the short set with her growing new club track "Lil BeBe."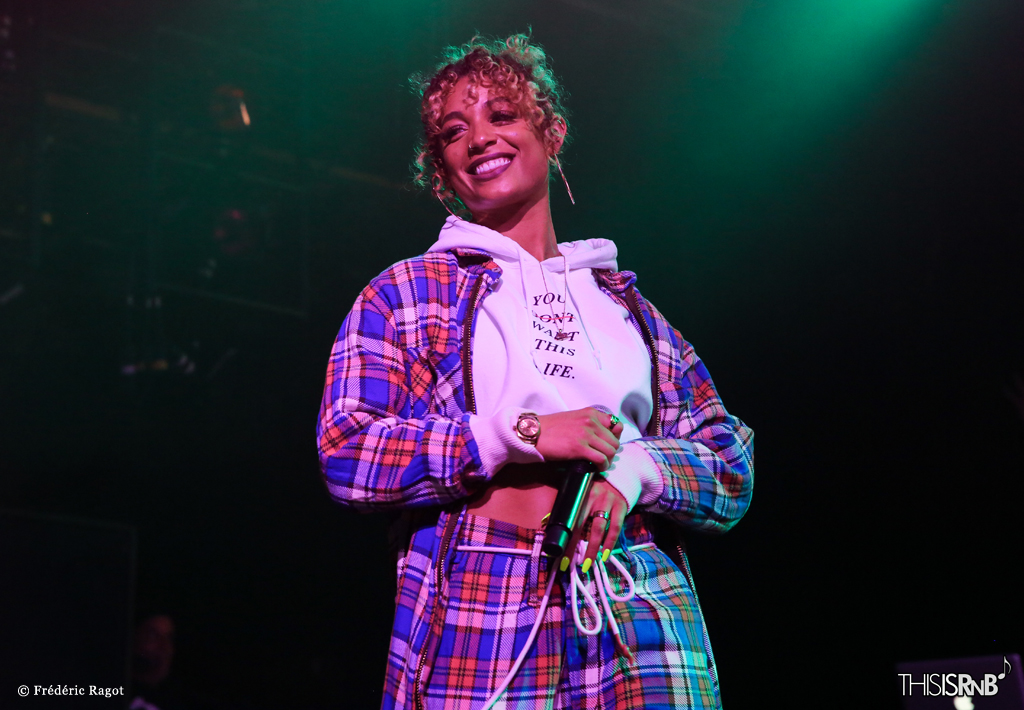 Scheduled as the supporting act, it was Teyana Taylor who much of the crowd was there to see, and she delivered a routine filled with hype energy, provocative sexuality, and heartwarming emotion. TT's set list was filled with tracks from her acclaimed debut album VII, and her latest release K.T.S.E.
Kicking off the performance with "No Manners," she ran through cuts like the Fabolous-assisted "Broken Hearted Girl," "Put Your Love On" and the Kanye West-featured track "Hurry." Each night on tour, Teyana has featured a lap dance segment for her raunchy new favorite "3 Way." New York offered some extra special fans and when Taylor re-emerged on stage in a black latex trench coat she said, "We always do boys, let's do a girl." To the surprise of the crowd she then signaled toward supermodel Winnie Harlow, "Oh, shit! I want her," she ordered and commenced to turn up the heat in the theater, leaving the audience in awe when she planted a kiss on Harlow.
Well-know for her choreography, Taylor showed off to her greatest inspiration with an outstanding dance routine to Janet Jackson's "I Get Lonely." After running through more of her catalog, Teyana thanked the fans for always supporting her through the long wait and confusion over the release of her recent project. "Thank you so much for supporting me, album or no album. You believed in me. It's crazy I did not know when my album dropped. They said, 'Well, how the hell is she going to tour? Her album is only 22 minutes,'" she laughed cueing the heartfelt dedication "Never Would Have Made It." With emotions high, Teyana closed out the New York show by bringing her daughter Junie on stage as they sang along together, and she left the theater to "Rose in Harlem."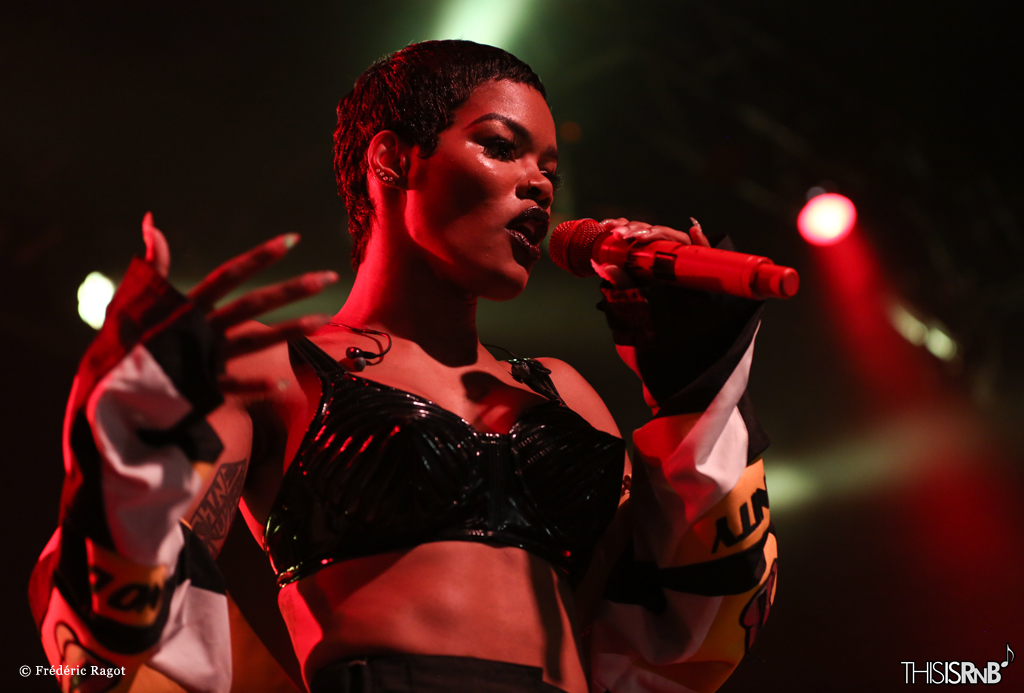 Jeremih was the show's headliner but he brought some friends along to turn-up the NYC crowd. The hitmaker took the stage with his breakout smash single "Birthday Sex," but then asked the fans what they wanted. "I need to know if you want to hear some new shit or some old shit," he questioned. They screamed, "Old!," setting up the 50 Cent-featured track "Down On Me."
"This feels like my second home. You mind if I bring one of my homies from out here?" Jeremih then asked. Controversial rapper 6ix9ine hit the stage making a feverish entry and ran through some of his latest hits. Jeremih used his popular single "Planez" to transition into an appearance from Dipset boss Jim Jones who had the crowd in antics over the "We Fly High (Remix)."
Back to his own music, Jeremih belted out "OUI (You & I)," and then slid behind a keyboard to play a verse from "Lovers and Friends" by Lil Jon which he sequed into DJ Khaled's "Do You Mind." Back to his hits, the singer/songwriter dropped the uptempo "Don't Tell Em," and closed out the night with his new collaborative single "The Light" with Ty Dolla $ign, and he promised fans their joint album MihTy would "be here soon."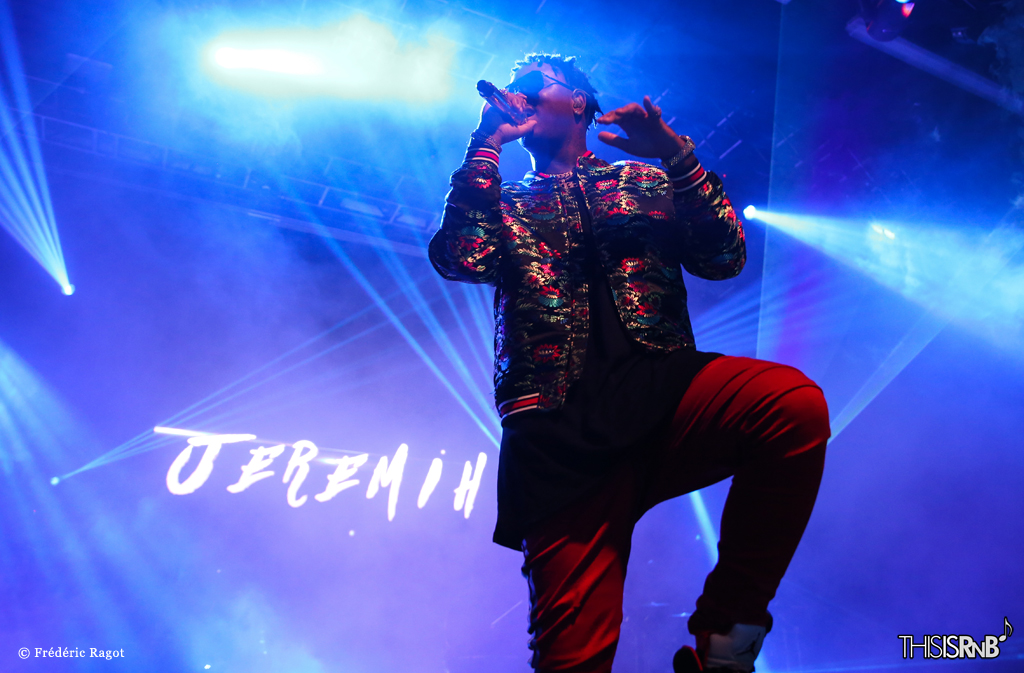 (Photos by Frédéric Ragot)