Back 41 years ago, President Jimmy Carter dubbed June as Black Music Month. Now the celebration will have a new home away from the White House starting in 2020 with the announcement of the National Museum of African American Music slated to open in September. While the pandemic could have an impact on the grand opening, it's not stopping the show as a virtual ceremony will be held in its place if need be.
Dyana Williams is one of the founders of Black Music Month and an influential music industry vet. She has impacted the careers of some of the biggest names in music. Specializing in artist development and media coaching, she says she has worked with people from a wide variety of genres, including: Deangelo, Charlie Wilson, Rihanna, Chris brown, Justin Bieber, the Dave Matthews Band, Mary Mary, Saweetie, Queen Naija, Usher, Erykah Badu, and Neyo. She currently sits on the board for the museum, and says it has been a work in progress since about 2002.
"You will see wonderful artifacts from our legendary artists [and] this generation of artists as well, so it is a contemporary museum that'll focus on past, present, and future," she said.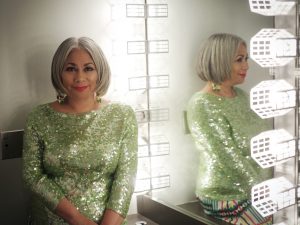 As America grapples with the pandemic, and issues with race and police brutality, industries have been turned upside down, including the music business. The recent killing of George Floyd by a Minneapolis Police Officer alerted the country to the bias in policing, but also with the lack of diversity and treatment of people of color in other facets. Williams has a stark message about the importance of black influence in music.
"Black music is American music. It's indigenous to this country – created all these different genres, rock and roll, soul, whatever you want to call it. Gospel, blues, hip hop, rap before that, you know the incarnations of hip hop music, all originated here in America. So we should be very proud of something that we created that is one of our greatest cultural as well as economic exports around the world."
She adds that music will allow us to heal from the heavy issues facing our country.
"Listen to music that you love because research has shown us that music impacts our emotions, our brainwaves, our everything…I say submit to the healing force of black music."
It seems as though that the museum is right on time as America works to further appreciate the artistry of black citizens. The 1000 square foot structure will reside in the heart of downtown Nashville on 5th and Broadway. While the city is known as the hub for country music, it has a strong history with other genres as well.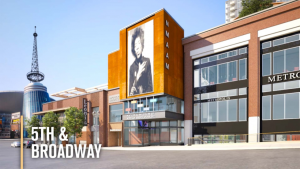 "Nashville has a very strong and long history in gospel music, RnB music as well, and when you consider that country music, to me, is a derivative of blues and gospel, folk mixed in, it all made sense. So Nashville is where the private sector, public sector, the government, individuals, corporations just all came together and said let us create this museum."
"This museum is for everyone, not just black folks. If you have a pulse, a heart beat and synapses, we invite you to come," she added.
You can find out more about the museum by going its official website.