The Hip Hop Star thanked Erykah Badu for sharing his video "Tyrone Evolved" on IG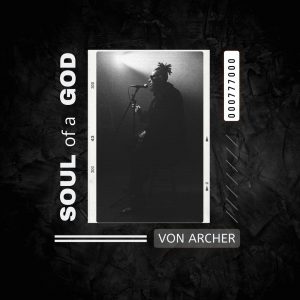 For South Florida-based rapper Von Archer, Black music month would solidify him as one of the most prolific independent artists coming out of the south this year. For Archer, music has a more profound and much more universal purpose than mere entertainment – it's about empowering listeners to evolve and inspiring Black excellence.
Earlier this year, Archer released "Tyrone Evolved" A man's response to Erykah Badu's 1997 hit "Call Tyrone." The record has since received rave reviews with Badu herself taking to social media to share snippets of Archer's music video on her IG story.
In a recent social media post, Archer thanked Badu for re-posting his music video on her IG story. "Thank you to the legendary @erykahbadu for this repost!!! It means everything to me!!!!," he wrote.
On June 24th, the rapper released his 2nd solo single titled "Soul of A God." It's a song he wrote after being inspired by the untimely death of a young man he knew. Dismayed by the negative images and fatal shootings of Black men at the hands of both police and criminal violence, the rapper knew that he needed to be heard and use his voice to instill vision, meaning, and purpose into the lives of a new generation of Hip Hop lovers.
"The song's main message is that we all are Gods and we should move as such -uniting and coming together for a cause. We all have the soul of a God and through my music, I'm trying to get everybody to dig deep and bring that out of themselves. It's about bringing out that God-like part of you. The main thing is to promote black excellence and let them know that united we stand, divided we fall," says Archer.
Acclaimed Rapper and Producer Jadakiss, who recently handed down a review of "Soul of a God," calls the new single "A dope hip hop song with a great message."
"You know I got to spread love wanna see my people rise/ Never jealous emotions just benevolent vibes/ The sky is the limit, they want to put us under/ So we got a move in these streets like it's Wakanda/ All we got is us we are brothers from another mother/ Do it for the culture we're representing the struggle," he raps in the second verse of his latest hit single.
With love pouring in from celebrities and fans alike, the hip-hop star would take Hollywood by storm during Black Music appreciation month. For BET week in Los Angeles, California the rapper made red carpet appearances on Hollywood's most coveted platforms. From hanging backstage with Actress Tiffany Haddish at Hollywood Unlocked Impact Awards to brunching with African artists like Stanley ENOW and Pretty Boy DO at The Headie Awards Brunch to walking the legendary BET Awards red carpet – Archer has proven that he means serious business.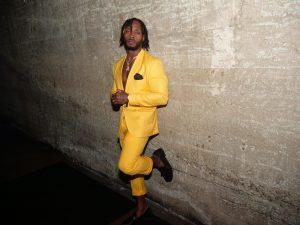 When asked what it was like walking the red carpet and attending the BET awards, Archer told ThisIsRnB.com "As far as the BET awards, it was a dream come true. I always wanted to go there, be on that red carpet, walk through, and mingle with everybody. I saw Mary J. Blige, Diddy, Rick Ross, and Busta Rhymes in the front row. I always saw myself there. Now I gotta come back hopefully next year and be able to perform – that's the goal."
Known for his out-of-the-box, diverse, and electrifying performances, Archer performed his latest single life in West Hollywood at the 2nd Annual pre-BET Awards gifting suite powered by BLK water. But the rapper wasn't hesitant to say that next year he hopes to perform live on-stage at the Hollywood Unlocked Impact Awards Show.
Archer's latest single "Soul of a God" is available on all music streaming platforms.
Follow Von Archer on IG at Von.Archer