Ms. Patti LaBelle to perform at The 24th Annual Super Bowl Soulful Celebration honoring Philadelphia Eagles Quarterback Jalen Hurts with the 2023 " Faith In Action Award" on Wednesday, February 8th to kick off Super Bowl LVII weekend.
Announced today January 31, 2023, via a press release, the groundbreaking music and inspiration extravaganza " Super Bowl Soulful Celebration; An Evening of Inspiration and Culture," (formally Super Bowl Gospel Celebration) returns during Super Bowl LVII, week with live taping on Wednesday, February 8th at 7:30 p.m. at the Mesa Arts Center in Mesa, Arizona.
The only multicultural program and community event sanctioned by the NFL during Super Bowl Weekend, the highly anticipated night of music, comedy, NFL players, and soulful inspiration is themed "Unstoppable," with featured performances by Philadelphia's own, the Godmother of Soul, Ms., Patti LaBelle, Israel Houghton, The Players Choir and so many more.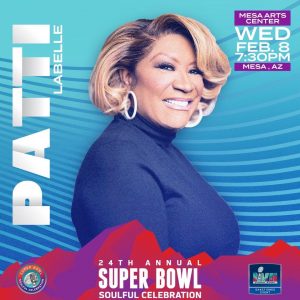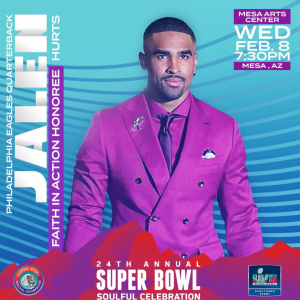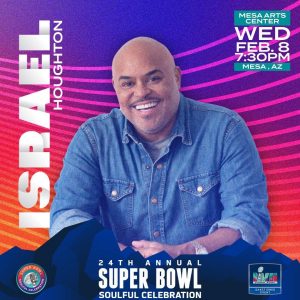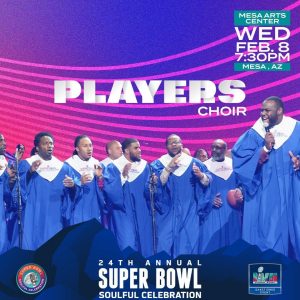 In addition to an uplifting musical tribute, Super Bowl Soulful Celebration highlights NFL players, their faith, and philanthropy. Jalen Hurt's service to the Philadelphia community, numerous charities, and his native Texas has aided countless individuals and institutions. Previous recipients of this special recognition include Deion Saunders, Tim Brown, Russell Wilson, Tony Dungy, and Troy Vincent, among others according to the release
About the Faith In Action Award
Originating at Super Bowl XXXIII in 1999, the annual event joins together key current and former NFL Players making an impact in their communities and in the lives of others off the field. Major Gospel/Contemporary Christain and mainstream Grammy Award Winning artists, and special guests are all on stage to bring audiences an evening of uplifting music, laughter, and inspirational messages.
For more information and to purchase tickets to the 24th annual super Bowl Soulful Celebration click the link here:https://www.superbowlgospel.com/