It was blistering hot in Manhattan NY when ThisIsRnB sat down in a swanky New York City boutique hotel for an intimate interview with Ontario's own Denzel Spencer better known by his stage name Roy Woods.  
The 2x RIAA Certified Double Platinum rapper/singer had an exceptional level of energy like no other, was very down to earth, unpretentious, and easy to converse with. It is uncommon to find someone so authentic and genuine in their spirit and outlook.
During our interview, Woods' discussed his mentor and fellow Candian, influential mega superstar Drake, his sophomore latest studio album, 'Mixed Emotions,' participated in our speed round of the 'Name That Track' game, and so much more. 
Dive into the interview below and get to know what makes Roy Woods so darn special.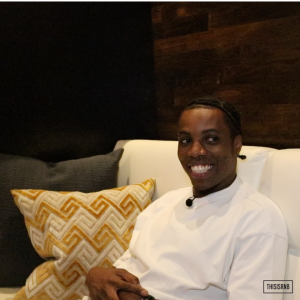 TRNB: Let's just dive into this relatable journey known as the "Mixed Emotions" album. The topics discussed on this album resonate with everyone at some point in their life. "Unsettling" the lyric "going out my way for you and yet we still break up" is this based on a personal experience?  Walk us through the lyrics.
Woods: "That was Vory who said that, but you find that one person, that you would do everything,  like give them the moon, and then they turn out not to be what you thought they would be for you. So it's like damn, I did all that for nothing."
It's when they don't show their true intentions in the beginning and you find out later.
That part right there.
Yeah, that part.
Toxic topic.
Wow, toxic topic, I like how you put that. "Don't Love Me" is the perfect topic for your comment. Do you think this is one of the main reasons relationships don't work out?
I feel like people, um, don't sacrifice for each other. With their time and their energy, they don't do that anymore. They'll sacrifice themselves before the other person. They can't fathom that, you know what I mean. It's crazy because you could have that one person. If you have that one person, you could do that. But they don't want to step out of that comfort zone, and out of themselves. If I love you, I'm sacrificing for you, you know what I mean. It's just hoping you'll do the same for me, you know. Because I am here for you, but it's hard to find that. Our generation, it doesn't feel like we don't have that anymore. Yeah, we don't. (laughs)
There's so much of that out there, you're right, it's hard to decipher what's real or fake. But there are real ones out there. You just have to find them.
Yeah, where they at? (laughs)
I guess you're right. Where y'all at? Where are you? (laughs)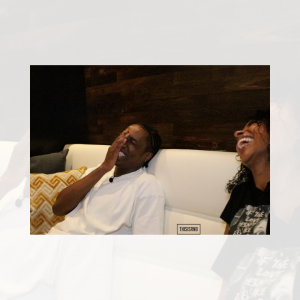 What are some positive or negative things you've experienced in the industry that may have taken you by storm or just surprised you?
I would say um, I would say a positive thing I've experienced in the industry, people are not what I thought they would be.  It's like you're a celebrity and I'm a celebrity, why are you acting like that? I have millions of followers right, so when I meet people and we interact, and they're like whoa, you're so nice. I'm like am I not supposed to be like that? (Laughs) It blows my mind because I don't want to be that person. I can be like that if you piss me off, but I'm just not that person. That part messed me up. I feel like I'm a one-of-one type of guy. I feel like I'm so different. I don't blend in for some reason. I'm just my own person.
I would agree with that. Just meeting today for the first time, your energy is very much of a down-to-earth kind of person. You have a great aura around you, and it shows.
Thank you.
It makes a huge difference when fans approach you.
Definitely.
With the evolution in the music industry, and social media being a major driving force, everything is instant gratification, and the "now-now-now" era. Did you think that would affect your fanbase by taking a hiatus in between albums?
Most definitely. I'm going to be honest I felt like I needed to just be pumping things out all the time. The more I would write and get things going, my project kept getting pushed back. That's when I would start to feel it. And now that it's out, I feel like a huge weight has been lifted. I got the monkey off my back. (laughs)
Especially during COVID because everyone was pumping music out like this, and dropping like this, it was so crazy like. I know I was doing everything I gotta do to stay there, and thinking like what do they have going on over there? But my fans really held me down. They held me DOWN!" (laughs) 
So, after having that fear and knowing that your fans were holding you down, it is kind of like full circle now that your project is out, and they love it. How does that feel?
It's the best. I feel like I'm alive. I wanted to give them the best. Like they can really feel me. I want my fans to feel me and know it's the best. That's all I wanted because I have the best fans. I just love them. I'm happy. Just knowing they're going to stick by me, I just love it. It's a dream. Yeah, it's the best.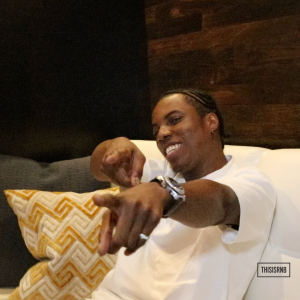 What's your favorite track on the album?
Oh man, I would say, "Thought It Was You" Yeah, when I made that song I was going through a lot in my personal life. I didn't know how to fulfill myself of what I knew I was capable of. I made that song so I could actually write music in a raw state. I was able to approach music from a place of being mature. I felt it was close to it. I was able to explain it, what I hated and what I loved about myself, in a way I hadn't done before. I was explaining it from a different perspective. I feel like I was really raw with this. I never experienced this type of writing before.
My favorite tracks are "Test What I Know" and "Insecure." (laughs)
I'm not surprised." (laughs)
Being signing to OVO and having the artist of the decade Drake as a mentor, what is the biggest and best piece of advice he's given to you that you've applied to your career?
He said to always be yourself and they will love you for that. I was like, you sure? (laughs) Because I don't like myself, so you think they're gonna like me? I felt that. Before I was struggling to figure out who I was, before who I am today. It was the most simplest thing, but meant so much to me. Just really learning to like or love myself at all. After that, I started to really rock with it for a long time, a long time. A long time, and I told myself not to let too much of the outside world distract me from who I am. That advice was advice that really helped me love myself.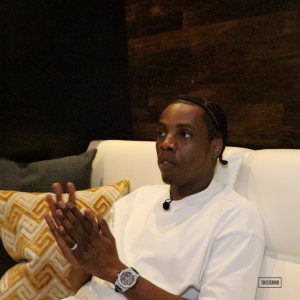 I think you said something so beautiful and I'm sure your fans will appreciate you saying it. It is so incredibly inspiring to hear that coming from you since so many people try to live up to a preconceived notion of themselves.
Switching of pace at this point in the interview, Woods took part in a lightning round of ThisIsRnB's "Name That Track" game. For the record,  Woods smashed it in exactly 20 seconds flat!  Think you can guess all three songs in 20 seconds? Play along below and let us know in the comment section how you fare.
NAME THAT TRACK:
"Never am I gon' go back
For years I had my own back
I'm still looking for some closure"
"Said it received, not read
20 minutes later a paragraph or two"
"Cause I lied in a haze
If it's a vibe, simple talk to me
Don't cry getting in your feelings in bed"
At the conclusion of our interview, we asked Woods What he would like the listener to take away from this beautiful introspective body of work, the album "Mixed Emotions"?
This album comes from a place of moments in life. You don't have to listen to it in order, just when you're in that moment, you take what you need and feel in that moment. You skip and come back to songs later and feel it, so you're like whoa. That's the beauty of the album, just take it as it is.
Tap in and listen to Roy Woods' "Mixed Emotions"  in its entirety below. 

Stay up to date with all things Roy Woods by following his social media at IG: @roywoods Twitter: @roywoods YouTube:  Roy Woods Facebook: Roy Woods