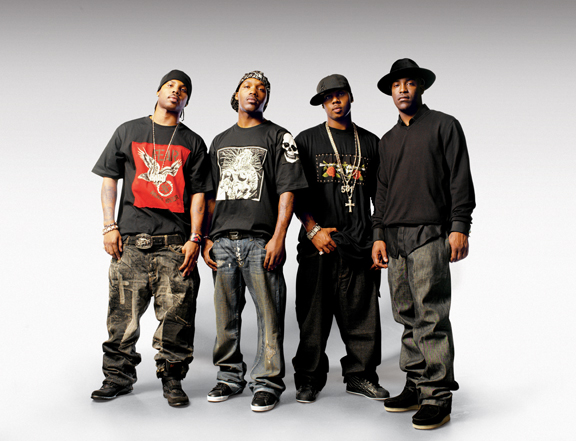 Grammy nominated R&B group Jagged Edge is ready to break ground on new music thanks to a recently signed deal with Slip N Slide Records! Joining label mates Trina, Rick Ross and Trick Daddy, Jagged Edge is fast at work on their next album set for release in 2010.
"We are happy to embark on our collaboration between 581 Muzik Group and Slip-N-Slide Records. They have been a dominating force in rap music and we have been a driving force in R&B music. Together Ted Lucas and Jagged Edge will make for a groundbreaking 2010! Look out for our new album in 2010," Brian and Brandon Casey say of their new project.
Made up of twin lead singers Brian Casey and Brandon Casey plus Kyle Norman and Richard Wingo, Jagged Edge began their mainstream recording career in 1998. Since their debut Jagged Edge has solidified their place as one of the top R&B groups in history not only spawning the massive hit "Let's Get Married" in 2000 but the top 40 hits "I Gotta Be," "Promise," "Walked Outta Heaven" and "Good Luck Charm".
Slip-N-Slide founder Ted Lucas is excited about bringing R&B into his Hip Hop dominated label that has enjoyed success with Trina and recently Rick Ross.
"I'm excited to welcome Jagged Edge to the Slip-N-Slide Records family. They are one of the preeminent R&B groups of our time. They are going to pick up right where they left off and bring their fans some great new hit songs," says Ted Lucas.
via Singersroom