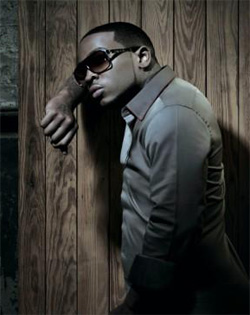 Listening public, meet Marcus Cooper.  Though many knew Pleasure P as a key member of (and, some would say, the driving force behind) Pretty Ricky, the R&B/rap boy band who brought us hits like "On The Hotline" and "Grind With Me," the Carol City, Florida singer/songwriter is much more than the smooth-talking ladies' man these sultry, sometimes risqué jams would suggest—on his forthcoming solo debut, Pleasure peels back this facade to reveal himself as, well, a smooth-talking ladies' man, but one with a preternaturally keen insight into matters of the heart, and a more mature, serious outlook than ever before.
With debut single "Did You Wrong," a record addressing the necessity of forgiveness and compromise in long-term relationships, Pleasure gave fans a taste of the wisdom and depth he would showcase on The Introduction of Marcus Cooper (due out June 9th via Swagga Ent/Atlantic, but it was the follow-up, "Boyfriend #2" that truly struck a chord with listeners nationwide, achieving chart success in the Booth and beyond and becoming one of R&B's lyrical themes du jour (as well as spawning a Ludacris-featuring remix).
In an exclusive interview with DJ Z, Pleasure P steps into the Booth to discuss the personal and artistic growth he will bring to bear on his debut LP, the perks of being "Boyfriend #2," and how he and his business partner, Cuda Love, plan to turn women of all shapes and sizes into incurable Jean Addicts.
Listen to Interview Here,
Shout to Z at DJBooth.net