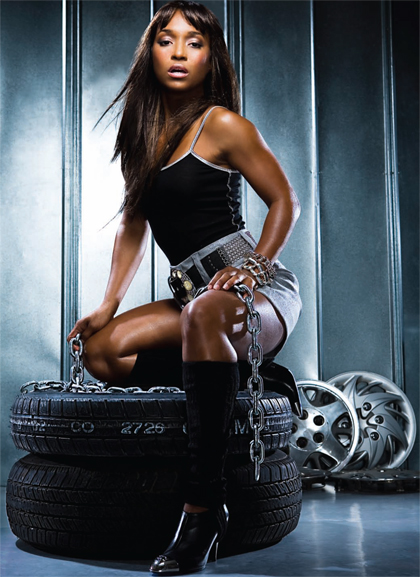 Chilli has taken a page from the book of Ray J and will soon take on VH1 with a reality series. Known widely as one-third of TLC, Chilli has inked a deal with VH1 for what might described as a love search with a little help from a relationship expert.
"Despite huge success as a recording artist and a mother, Chilli has grown tired of striking out on the romantic front, so she has enlisted the help of Brooklyn relationship expert Tionna Smalls,: reports VH1.
Not one to let people take the easy way out, Tionna has promised to give Chilli the challenging emotional workout she needs in order to get over the hurdles that have kept her from having the long-term serious relationship she craves.
Picked up for a reported eight episode run, Chilli's as-yet-untitled reality jaunt is due to air in 2010.
via Singersroom