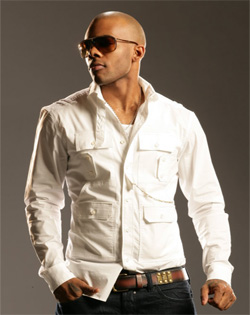 It's been said that we're in the midst of a musical Renaissance—whether you agree or disagree, it's hard to deny that many of the industry's foremost movers and shakers fit the 'Renaissance man' (or woman) archetype to a tee.  With a résumé that includes acting, modeling, songwriting, and dance (to name a few), Mario is a shining example of this ideal, but the many music-lovers who have followed the 22-year-old overachiever since he dropped his self-titled debut back in 2002 will always know him best as one of new-school R&B's top-tier talents. Now, the Baltimore singer is preparing for the release of And Then There Was Me, a fourth LP that will prove once and for all that a 'jack of all trades' can nonetheless be a master of his craft.
With the release of Bangladesh produced, Gucci Mane & Sean Garrett assisted lead single "Break Up" Mario surprised fans by forgoing traditional balladry in favor of a less conventional sound, but, as demonstrated by the cut's current position on our own R&B Chart, though, the singer's risk-taking paid off.  Now, listeners are eagerly awaiting the further musical surprises the singer has in store on his fourth studio album, set to drop sometime this summer.
In an exclusive interview with DJ "Z," Mario steps into the Booth to discuss the personal and artistic growth that have played into his musical innovation, the drama (and unfortunate irony) surrounding leaked cut "Emergency Room," and just how titillated he was by a certain starlet's topless photographs.
Listen To Mario Interview Here,
Shout to Z at DJBooth