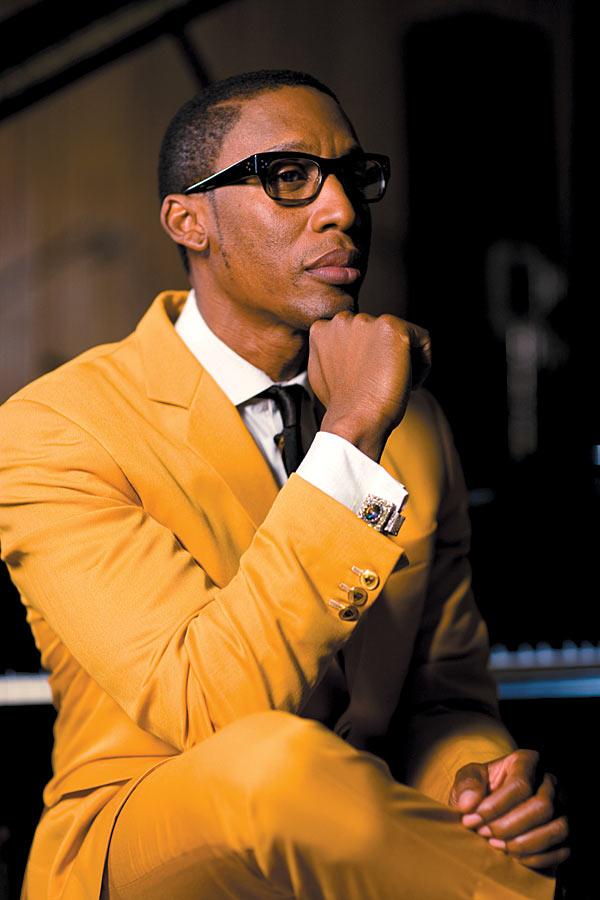 Soul man Raphael Saadiq has documented his live show supporting last year's "The Way I See It" with his first-ever concert DVD, "Raphael Saadiq: Live From the Artists Den," which comes out July 21 from Artists Den Entertainment and Columbia Records.
The 18-track performance was filmed on December 3 during a private show at the Harvard Club of Boston. Portions of it aired on the "Live at the Artists Den" Public Television series, but the DVD will feature songs not included in the broadcast plus bonus interview clips. Public Television will make the DVD available as a pledge drive promotion at publictelevisionrocks.org for 30 days before the street date.
"It was a great night," Saadiq tells Billboard.com about the performance. "The set was good and it was shot very well — that was important to me — and it sounded very good. It exposed everybody in the band, and that's what I was really excited about. I thought it was a piece that could show me in a light I wanted to be seen in."

Saadiq says he was also surprised by how many people saw the original broadcast of the concert.
"You never find out how many people watch PBS that you know until that show comes on," he notes. "A lot of people called me up and told me they saw it and were like, 'Oh, God, we saw this PBS show. It was great. When did that happen? When was that?' That was pretty cool."
Saadiq is preparing to film a video for "Let's Take a Walk," the next, and probably final, single from "The Way I See It." He has another month of festival dates planned, including performances at the Bonnaroo Music Festival on June 13, the Essence Music Festival on July 5 and a European swing with stops at the Montreux Jazz Festival in Switzerland, the Pori Jazz Festival in Finland and the Festival De Nimes in France.
After that, Saadiq says, he plans to get to work in earnest on his next album.
"Once I start thinking about it is when I start it, and I've been thinking every day for the last three months," he says. "I do have some music I put together, but I didn't put any lyrics to it yet. I think it's going to stay in a soulful, tricky vein. I'm just figuring how I'm going to take it to the next level. You never know what's going to happen until you get in that room."
Saadiq has done a bit of production recently as well, working on tracks with Ledisi, Fantasia and Mary J. Blige. He's also done some scoring for the upcoming film "Holy War."
The track list for "Raphael Saadiq: Live From the Artists Den" includes:
"100 Yard Dash"
"Love That Girl"
"Keep Marching"
"Thinking Of You"
"Living For The Weekend"
"Dance Tonight"
"La La"
"Sure Hope You Mean It"
"Charlie Ray"
"Be Here"
"Still Ray"
"Just One Kiss"
"Oh Girl"
"Let's Take a Walk"
"Big Easy"
"Staying In Love"
"Love That Girl" (Reprise)
"Skyy, Can You Feel Me"

via Billboard