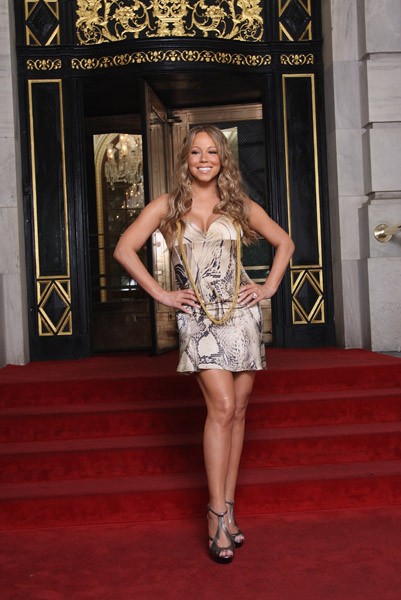 Mariah Carey says Wednesday's premiere of "Obsessed" is just one of two videos shot for the single.
"So, there are 2 videos for "Obsessed" The original and the remix feat. Gucci Mane," Carey posted on Twitter before debunking the impression that she is poking fun at Eminem in the video.
"Both have a storyline where I play several parts. I am NOT at any point in the video playing a specific person. I'm dressed as a "stalker" in 3 different ensembles."
According to Carey, the video seen on 'America's Got Talent' Wednesday, will be followed by a remix with rapper Gucci Mane. While that video has not been set for a particular premiere like the original video, Carey says the remix is being edited and will "be out asap!" Despite the rumors and talk surrounding the videos, Carey says "I really had fun doing these videos for "Obsessed".
Mariah Carey's anticipated album "Memoirs of an Imperfect Angel" is due in stores August 25.
via Singersroom