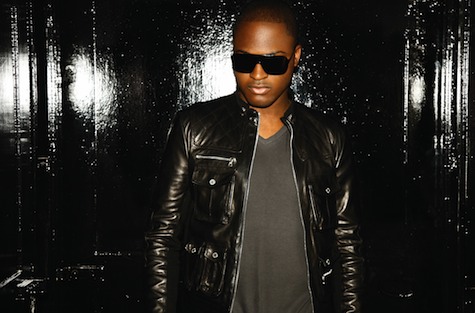 Rap-Up recently caught up with Taio Cruz as he was jetting around the country promoting his singles "Break Your Heart" and "Dirty Picture" off his album Rokstarr, which will see it's US release June 1st.
What did you do when you found out that "Break Your Heart" had hit No. 1?
My manager and I were kind of hanging out in L.A. and we decided to have a nice English cup of tea. I'm not really much of a partier, not really. I'm always in the studio, making music, so that's my rock 'n' roll side.

The song itself, and especially the video, portray you as quite the player. Do you consider yourself a heartbreaker in real life?
No, not really. I suppose maybe 20%. It was more of just playing a character and having fun, just going out there and making a real cool, fun, cocky video. Not everyone has seen the whole plot of the video, but it's actually myself and my girlfriend both going out with the intention of breaking everyone's hearts.