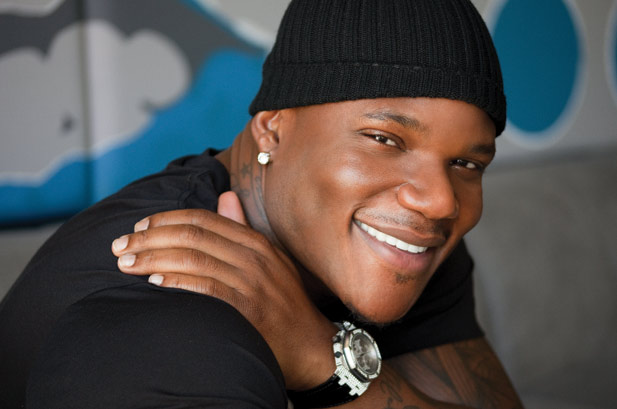 Sean "The Pen" Garrett has been holed up in the studio working feverishly on his new album due out this year on Roc Nation/Columbia. The singer/songwriter recently spoke to Billboard about the status of the album, his single "Feelin Love", working with Beyonce & Justin Bieber.

"The album's coming around summer, and I'm so excited right now," says Garrett. "I'm 10 songs into the album, but it's still early and I'm not even way in, where I'm going in with a couple of producers. I'm definitely going to go in with my man RedOne, probably will.i.am, Salaam Remi. It's going to be a vast, wide range of different, incredible producers who I love a lot and love what they do."
On his first single "Feel Love" featuring J. Cole.
"I love the record 'Feel Love' because we don't really have any love story records on the radio, especially at urban," says Garrett. "All of the records are really direct about sex, which is good but we don't have any kind of LL Cool J 'I Need Love' records. So 'Feel Love' is one of those records that is a very honest record. It's something that I feel like women definitely are missing."
He also told Billboard that he can't share any details as to the progress of Beyonce's fourth album, but that he has "been working with her extremely hard… she's my favorite." Garrett also says that he has been working "feverishly" with producers like Christopher "Tricky" Stewart on Bieber's follow-up to last year's "My World 2.0."
"What we're trying to do with Justin is to segue him into young adulthood," says Garrett. "The one great thing about Justin Bieber is the fact that his fans are going to grow with him. So we want all the fans that started out with him to still be intrigued and excited about him, but we want to also stretch out a little bit and make the fans that are 22-23 years old love Justin as well. When Justin Timberlake went from the last album of *NSync to his first solo album — I want to say [we're aiming for] that level. That's the bar for the type of song, that level of 'Cry Me a River,' big records."