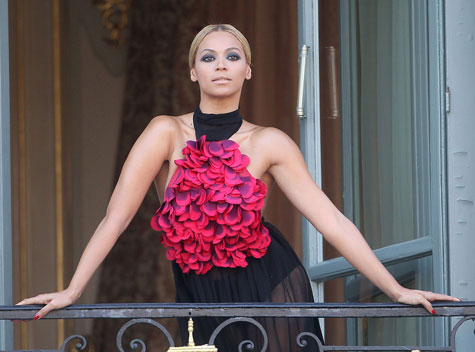 Beyonce is back on the charts with her first single of 2011, "Run the World (Girls)". The lead offering from the superstars fourth album, lands at No. 33 on this week's Billboard Hot 100.
Additionally, the Major Lazer-sampled tune sold 77,000 downloads since arriving in the iTunes store last Thursday, bowing at No. 23 on the Digital Songs chart. The highly-anticipated video for the Switch-produced female anthem was shot over several days in California with director Francis Lawrence and will debut sometime in May.
In other news, Bey is in for another lawsuit, as Software developer Gate Five filed a breach of contract suit against the R&B superstar in New York on Tuesday (April 26), claiming she backed out of a motion-sensing video game called "Starpower: Beyonce."

According to TMZ, the company claims Beyonce "made an extortionate demand for entirely new compensation terms she wanted" after a negotiated deal was already in place. The documents also state that after the 29-year-old pulled the plug, "her maneuver backfired and drove away the financier, she pulled out of the project in breach of the agreement."
"In early December everything was still a go," states Gate Five founder Greg Easley. "And then the week of Christmas, she said that's it, I don't want to hear from you guys, go away, resulting in 70 people losing their jobs."
He added: "We'd much rather make a game than litigate. But we want to recover damages that Gate Five suffered."
Gate Five is seeking more than $100 million for "a bad faith breach of contract" in addition to the $6.7 million it invested into the project.