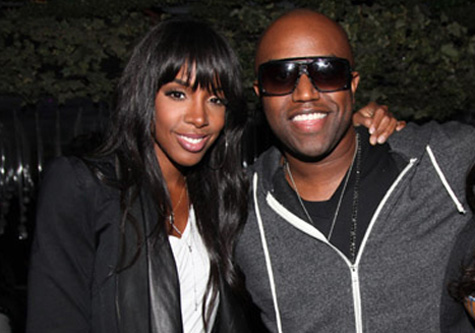 Rico Love is no stranger to working with Kelly Rowland, having penned the Destiny's Child member's 2010 dance hit "Commander" as well as the sizzling, Jim Jonsin-produced "Motivation," the first single from her forthcoming album due this summer.
While Kelly's foray into dance last year may have thrown her stateside fans for a loop, overseas they welcomed the change. But Rico, who's crafted about 10 to 12 songs for the album, says she's returning to her R&B roots these days.

"'Commander' overseas was the No. 1 dance record and No. 1 in airplay, so it did very well in other countries," the hitmaker tells Rap-Up.com. "They didn't release it here in the States officially. But I think 'Motivation' speaks to her core fans. It's soul, it's sexual, it's Kelly kinda taking a stance and being a lot more sexual and emotional like the Kelly [her fans] fell in love with."
Fans can expect to hear elements of both classy and sassy on her third solo LP. While Kelly will be driving down the same lane of the radio-friendly R&B tunes that she crafted with Beyoncé and Michelle Williams, she'll also make pit stops on the dance side of the road.
"I think it's a good collaboration of both," Rico shares. "I want to make sure we're clear that there's no indecisiveness or scatterbrained type of vibe. Being an artist, what happens is you start going through different things and you start enjoying different parts of your life and start reminiscing and remembering, and that's what the studio experience is about… Sometimes you start here and end up here, but that's where the music takes you. I think it's gonna be leaning toward the urban rhythmic side."
While a tracklisting has yet to be finalized, Rico is confident that "Love Is the Greatest," a soulful tune he wrote with a distinct reggae vibe, will make the cut.
"I did that with Salaam Remi," he reveals. "It just feels so good. It showcases her vocals. I take pride in vocals and I take pride in producing vocals and pulling out the best vocals I can out of all the artists I work with. To me, the artist is the instrument. So if I'm writing a melody and coming up with an idea, I have to make sure I coach [an artist] and push them to a level where everybody singing the song believes it. Every time you hear Kelly sing a song, you should feel like she wrote it because she means it that much."
–Georgette Cline
via Rap-Up