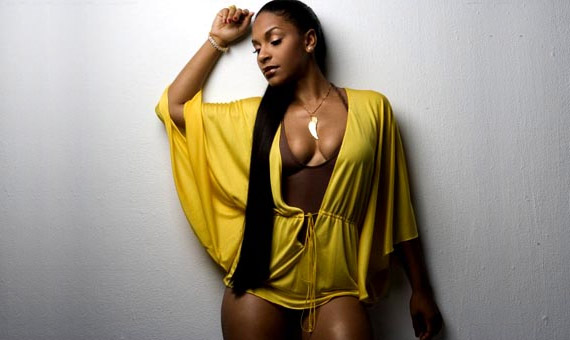 How dope is she? No. But really, How dope is Teedra? But the real question is how in-the-hell did she team up with ROZZAAYYY! <—thats how I say it. Teedra sat down with Billboard and explained how it all happened.
First and foremost, how did your deal with Maybach Music come about?
Teedra Moses: It was real amazing. I was out for my birthday December of last year. Came in late from drinking with my girls and decided to get on Twitter and check my DMs. I never check my DMs. I saw a message from Rick Ross, and he said, 'hey I'm a big fan of yours, what label are you on?' From there we started contacting each other via Twitter. I told him I wasn't with a label. He sent me his number. We ended up talking. I went out to his house, he asked me for 30 minutes of my time to talk to him. I went out there, Wale was there and Meek Mills.

With me everything is about vibe. If you believe in me and I believe in you, that's a sign, and that's what happened with Rick Ross and me. Maybach music is all about hard work. It's not corporate, 'oh that's not the single, let's try this or let's try that.' With Maybach if you believe you have something you work it. You get out in the streets and work it. Then they can't deny when people take to it. That's an operation I can roll with. I'm not being asked to come outside of who I am.
Read the Full story here.