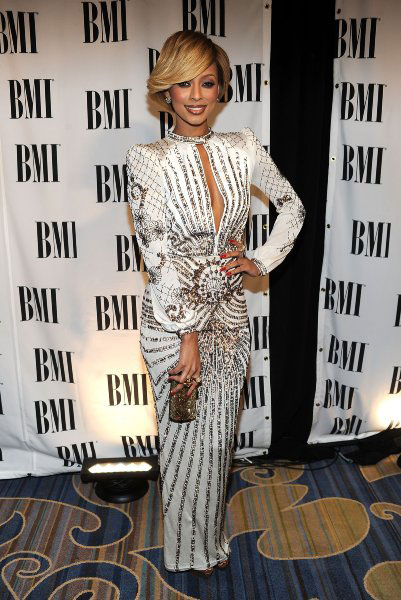 Keri Hilson (who looked gorgeous) paid tribute to Grammy-winning songwriter David Foster at the 2011 BMI Pop Music Awards in Beverly Hills last night. The blonde bombshell performed a cover of "I Have Nothing," the 1993 power ballad Foster penned for Whitney Houston off The Bodyguard soundtrack.
"I sang 'I Have Nothing' (Whitney Houston) in a tribute to David Foster, 1 of the greatest songwriters EVER!" tweeted Miss Keri. "He came over & said, 'Your performance was BAD-ASS!!' Told you he was genius, heh."
Watch a clip from her performance below.
via Rap-Up
Nothing against Keri, she looked stunning last night, but this was not stunning. It's not that it was bad, just too big of shoes to fill vocally, not many can compare of top Whitney. What do you think?