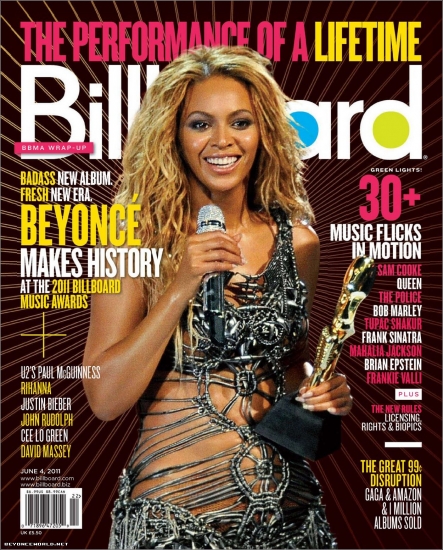 Just weeks away from the release of her 4 album Beyonce is set to do as her single declares: Run this mutha. The barrage of media coverage and promotion has heated up and her most recent spot is the new edition of Billboard magazine. The superstar opens up on many topics, including taking a risk with her lead single "Run The World (Girls)", evolving as an artist, and more.
Excerpt after the jump…
It's exciting to have bridges and bounce…and not the same beat looped over and over again. It's definitely riskier than something a bit…more simple. But I feel like my job in the industry is to push the limits and I feel like I have to constantly evolve. I can never be safe. It's hard to create a new-sounding uptempo song that people are going to love, not only in America but around the world, or for different ages. One thing I've always stood for is making people feel good. And hopefully, with all the craziness that goes on in the world, those seconds at my concert or driving on the way to work, people feel strong, happy.
Click Here for the full feature.