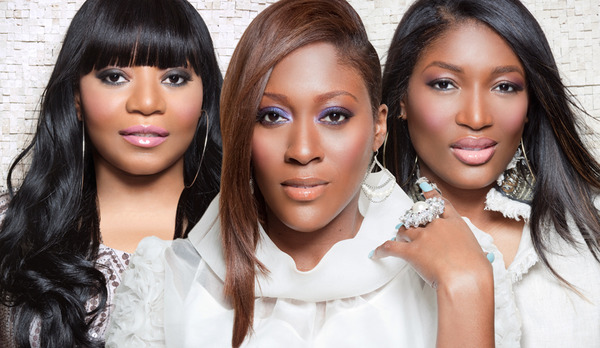 Two weeks ago, R&B devotees were happily surprised to hear SWV on Chris Brown's remix for "She Ain't You," that borrows from the trio's Billboard Hot 100 hit "Right Here" and from the original, Michael Jackson's "Human Nature." The ladies were excited to work with Chris Brown, especially Tamara "Taj" Johnson-George. "I love Chris Brown," she says. "To be able to work with his little young handsome self was actually a treat for me. Everybody needs a little eye candy every now and then, you know?" But this remix is just the beginning.
Although the band has been back together touring since 2005, this year marks the 90's R&B group's official comeback as recording artists. The ladies are ready to give the fans new material. Cheryl "Coko" Gamble says their fourth non-seasonal studio album (excluding their 99′ holiday album, "A Special Christmas") will have the "same SWV flavor" with a contemporary twist. "Same style just new millennium. Kick it up a notch, take it to the next level, but we're still going to be ourselves."
Click Here for the full story.