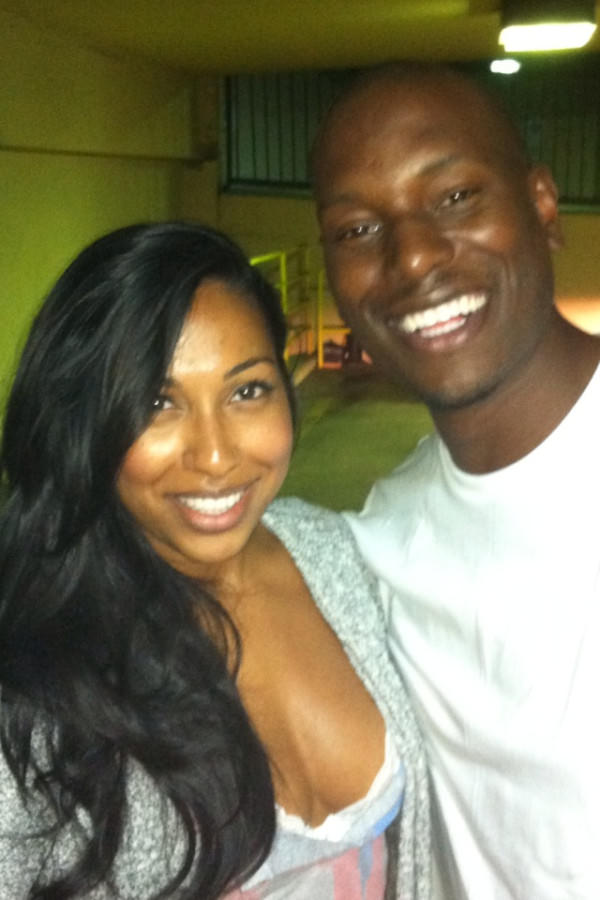 Last week Tyrese requested that all of his almost 2 million Twitter followers contact Canadian singer Melanie Fiona, and let her know he is looking for her. Less than a week later the two were in the studio working on new music for Tyrese's upcoming album Open Invitation. The "Stay" singer thanked his followers saying,
"Loving my followers!! I just got off the phone with @melaniefiona .. Magic is in motion!! I love this stuff!" tweeted the excited star. "My sweetness!!! Because of you I just net up with @meloniefiona we are IN MOTION!! I'm only doing music with real artist, real songwriters with soul.. @melaniefiona has it all.. Real R&B is in motion!"
Tyrese's anticipated new album Open Invitation is scheduled to hit stores November 1st. The set is preceded by double singles "Too Easy" featuring Ludacris and "Stay," along with buzz track "I Gotta Chick" featuring R. Kelly & Tyga.
Are you excited to hear their collabo?