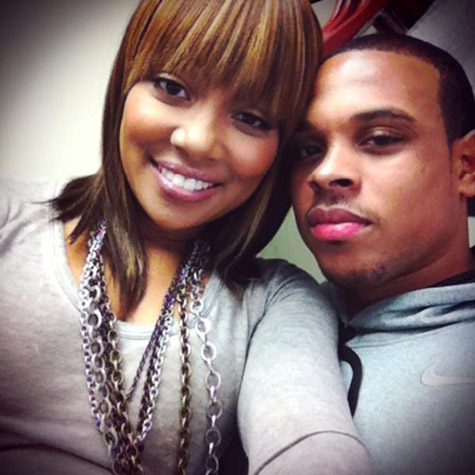 Monica brought the drama while shooting the cinematic video for "Until It's Gone" in Harlem on Monday. The R&B songstress was glowing as she was joined by her husband Shannon Brown on set. The concept appears to involve an accident scene with actors Malinda Williams ("Soul Food") and Brian White ("The Shield"), whose faces were bloodied. Mo showed off her latest look, styled by Ursula Stephens (Rihanna).
"Love when we shoot videos more like movies #UntilItsGone Diane Martel directing, SO honored 2 have Melinda Williams & Brian White as cast," she tweeted. "Video is going to be deep, Diane Martel isn't playing around."
The ballad, produced by Missy Elliott and written by Jazmine Sullivan, is the new single from Monica's seventh album New Life, due November 29.