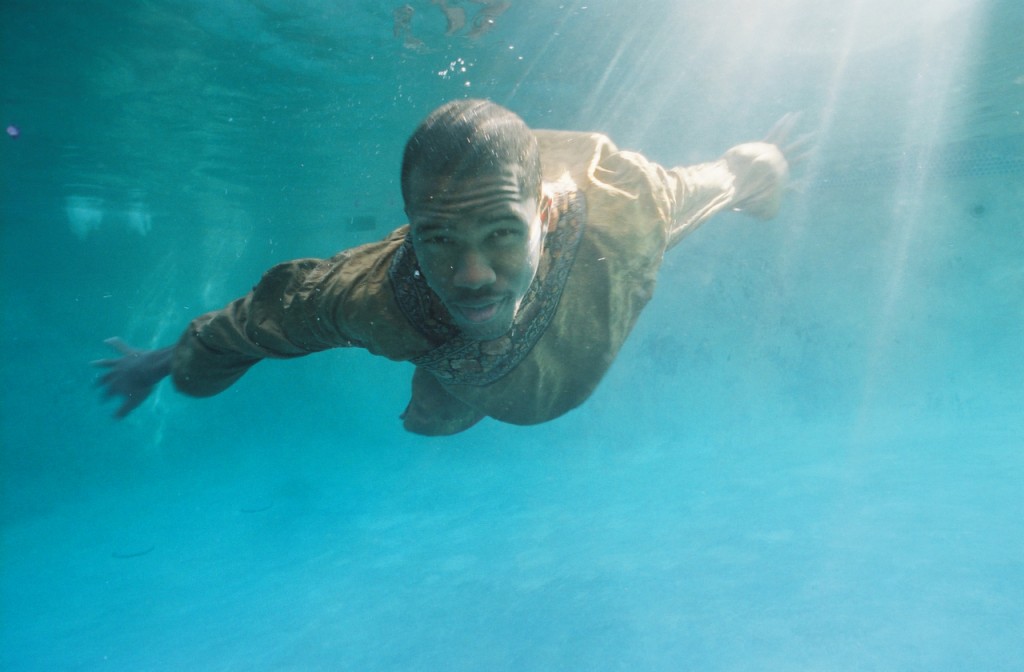 Despite all the buzz he's been receiving, Frank Ocean has kept a low profile. But the reclusive Odd Future member surfaced to share some insight on his next project and why he turned down another opportunity to work with Kanye West.

"The record's written. We're just trying to tie up all the production, get everything sonically pleasing to me, the director of this film," the singer-songwriter told BBC Radio 1's Zane Lowe during his recent trip to London.
Ocean, who worked with Jay-Z and West on Watch the Throne, spoke with Kanye about collaborating on his highly-anticipated project. "I'm a big fan. He's a big influence on my music. I told him, 'As much as I want to work with you, I kinda want to do this without you.' I kinda want to do it on my own. I worked with one producer, who I found some really random synergy with, a producer named Malay out in L.A., and we worked for the first couple days and did some crazy feeling songs, like the Untitled #2 was the first or second song that we wrote together."
Those who attended his recent shows in New Orleans and London have been treated to new songs including the tentatively titled "Disillusion" and one that samples Mary J. Blige's "Real Love." He hopes his new material will transition to the stage.
"I wanted it to be an expansion. Sonically, I wanted it to be whatever the next tier was for me, just open up challenging song structures, challenging a lot of the things I demonstrated on the last project."
Although his first album was available for free online, he still considers it a proper debut. "Nostalgia, Ultra was recorded to be an album. The only thing that says it's not an album is the record industry. But to me that's my debut album. I could care less what the record industry has to say about what that record is."
He hopes to have the project wrapped before Christmas, but he's not holding himself to a date. "I'ma just work at it till it's done."
via Rap-Up