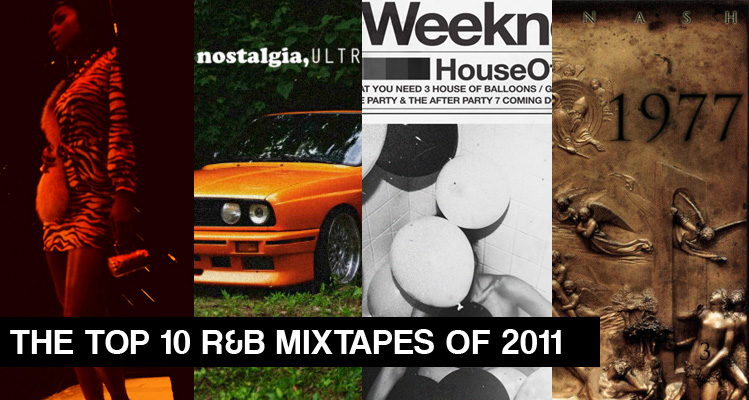 2011 has been an incredible year for music, and especially R&B. Some great and some promising newcomers have emerged, and today's established acts released a lot of solid material, with a select few delivering exceptional releases. To kick off our first ever end of year lists, we are starting with 2011's Top 10 R&B Mixtapes. This was the first year mixtapes were a large part of the R&B and Soul genres, and the idea of "free" albums has had a major impact on what we listen to, and how we discover new talent. These lists are only our personal opinions and not meant to be taken as end all be all. Take a look at the list below, and let us know your opinion and your choices.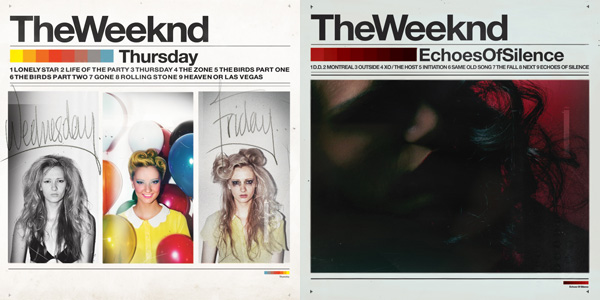 10. The Weeknd – Thursday & Echoes of Silence
The second and third releases in breakout star The Weeknd's debut mixtape trilogy. Solo vocalist Abel Tesfaye garnered such buzz and anticipation it's almost impossible to assume these projects could equal or top his incredible first release "House of Balloons." However, both 9 track sets hold their own, continuing the saga that is The Weeknd, and keeping him on everyone's mind and in their ears this year. The later release, which was just unleashed prior to Christmas might be the better of the two, and showed off Abel's vocal ability, enough to not only cover Michael Jackson's "Dirty Diana" with ease, but with the confidence to place it as the opening track. Toward the end of the tape, on "Next" we hear one of the first songs that shows growth of his status to a popular artist, and reflection of that status in the eyes of his new female fans. Even though we listed them together as #10, they are must-haves!
Stream/Download: "Thursday"
Stream/Download: "Echoes of Silence"
09. Tank – Diary of a Mad Man
This mixtape from Tank was unexpected. The veteran singer had some reservations about the art form, but when you're already an accomplished songwriter creating unique or additional material is as easy as writing another love song. Tank shared a darker side with the opening and title track, but offered up some decent and at times good ear candy to follow. Standout cuts, "Stars Girl," "Money On The Floor" and "Dead Man Walking."
Stream/Download: "Diary of A Mad Man"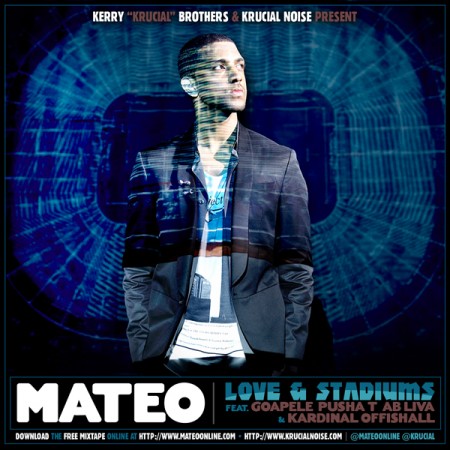 08. Mateo – Love & Stadiums
Mateo is no stranger to mixtapes. This was his first official project under producer Kerry 'Krucial' Brothers, and first real introduction to a larger audience. The singer/musician flexed his vocal and songwriting abilities through strong original material such as "Doubt," "Ohh N Love," "Get To Know Me," and his unique cover ideals. With remakes of "Runaway," "In Your Arms Tonight, "Power," "Don't Shoot Me Down" and more. Bottom line the tape left us anticipating much more from Mateo and his stadium sound.
Stream/Download: "Love & Stadiums"
07. Verse Simmonds – The Sextape Chronicles II
Up and coming singer/songwriter Verse Simmonds made us all pay attention this year. Following the trend of singles coming off mixtape projects, Verse released "Boo Thang" featuring Kelly Rowland. The song was quickly a fan favorite and picked up at radio. With a buzz in place Verse released this 13 track project, the follow-up to his "Sextape" Part 1. The title says it all, and Verse keeps the content in the same lane, with no premature disappointments. Standout cuts "Tears of Joy," "Love No Glove" and "Boo Thang."
Stream/Download: "The Sextape Chronicles II"
06. Teedra Moses – Luxurious Undergrind
Soul singer, and underground favorite Teedra Moses made a major move this year. After floating around from her past record deal with TVT, Teedra was invited to join Rick Ross' burgeoning new label Maybach Music. Also no stranger to mixtapes, Teedra kept fans happy, and reminded uncertain listeners why she is still a voice to pay attention to with the release of "Luxurious Undergrind." A solid collection of 10 new, soulful tracks, full of emotion, and Teedra's signature 'Young Lioness' stylings. Standout tracks, "Invitation," "Another Luvr," "Falling 4 U" and "The One."
Stream/Download: "Luxurious Undergrind"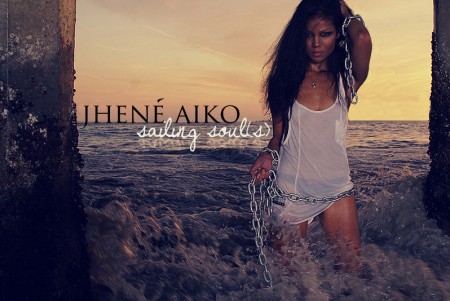 05. Jhene Aiko – Sailing Souls
A singer/songwriter from Los Angeles, Jhene has floated around the industry for years, thru previous deals with MCA/Silas, and Epic/TUG. This year was Jhene's breakout with the release of her mixtape "Sailing Souls." The 13 track project shows off Jhene's R&B/Pop style, through simple yet seductive vocals. It boasts features from Miguel, Drake, Gucci Mane and Kendrick Lamar. Jhene just signed her first major record deal with Island Def Jam this December.
Stream/Download: "Sailing Souls"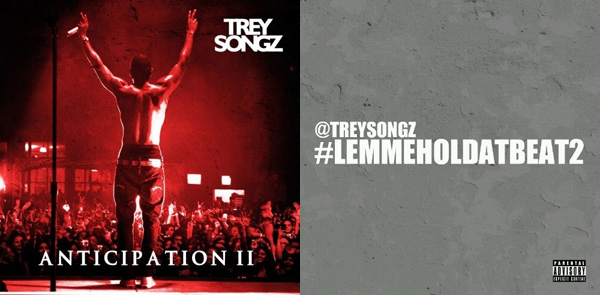 04. Trey Songz – Anticipation II / #lemmeholdatbeat 2
Trey didn't need to release an album this year. Matter of fact he was a little busy touring the world, and still promoting his last very successful release Passion, Pain & Pleasure. As if we could slightly forget about him, Tremaine took it upon himself to supply fans and casual listeners with 2 mixtapes filled with brand new music. Both were the sequels to prior mixtapes, but these releases took them to another level. The R&B tape "Anticipation II" sounded so close to an album (with 15 tracks!), it was like an early Christmas present to his fans. One thing is clear though, the man works super hard, and being one of the first ever R&B artists to release mixtapes, he could teach a class on it!
Stream/Download: "Anticipation II"
Stream/Download: "#Lemmeholdatbeat 2"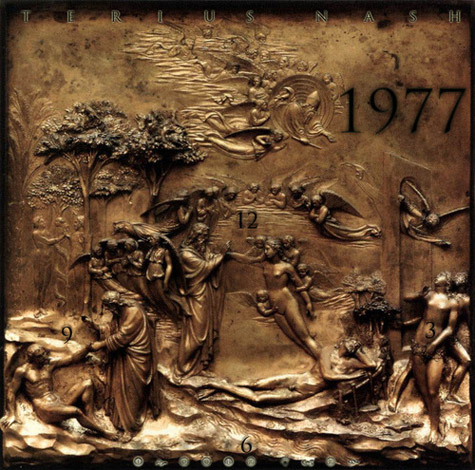 03. The-Dream aka Terius Nash – 1977
The-Dream has had numerous ups and downs through his short career as a recording artist, but on the writing and production side Dream aka Terius Nash continues to succeed and obtain uber success. With claims to quit and his public diverse from Christina Milian, Terius disappeared for a while. Emerging from his time with new-found ambition and very personal recordings, Dream announced he would release a free album titled after the year of his birth. Almost as a new birth in a sense. The 11 track album weighs heavy on the self pity, depression, remorse, but emotional acceptance and clarity Nash has experienced. The best quality of this project is the honestly and raw feelings. Hopefully reminding listeners why Dream is so special as an artist.
Stream/Download: "1977"
02. The Weeknd – House of Balloons
As if there is anything that hasn't already been said and discussed about The Weeknd this year. From the simple as, "breakout star," to the extreme as, "best thing since sliced bread." The Canadian enigma eclipsed the industry literally, with his dark, mysterious, slighty sadistic, loathing, drug based form of R&B. Many weren't sold at first, but the man behind the force named Abel Tesfaye, transformed everyone's believes on R&B music, and what a "free" album could be. Mixtape history was made, and genesis was experienced.
Stream/Download: "House of Balloons"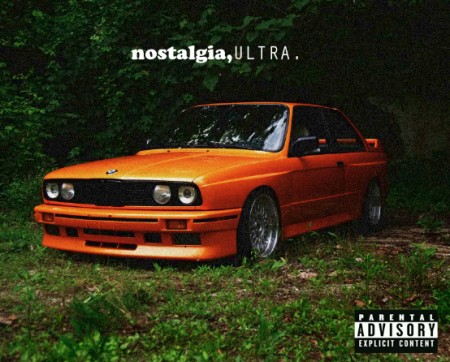 01. Frank Ocean – nostalgia, Ultra
The album that got away, that is if what Frank has said is true; and this was a collection of material that was recorded during his time as an unknown Def Jam artist named Lonny Breaux. We can all admit it's rare to hear material from an unknown and experience complete happiness and disbelief that what you are hearing could truly be this amazing and a genesis artist in the making. That is if you were amidst the few that found Frank before the tidal wave. "nostalgia, Ultra" has no real genre, but you know Frank has major influences from R&B, Soul, Alternative and Hip-Hop. A massive hit single, numerous fan favorites, videos, all-star writing gigs for Beyonce, Jay-Z, Kanye West, Nas and more, an updated record deal. It is still unbelievable where this started, and the following events. We are all just here watching Mr. Christopher Francis Ocean swim now…
Stream/Download: "nostalgia, Ultra"