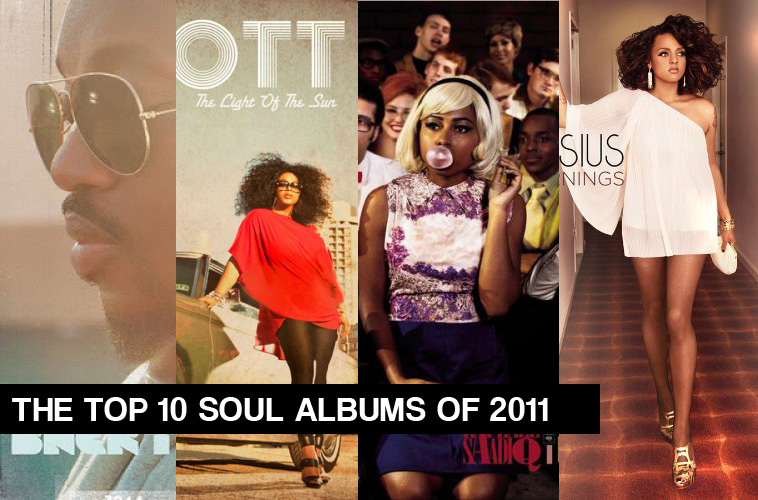 It felt like 2011's theme was 'what is and what isn't R&B,' and what can we consider to label under these two letters. This discussion seemed to be happening every month, but it really fit under a much larger discussion of genre blending, mashing, mixing, and why we are forced to choose industry bred classifications in this era.  When attempting to begin the reviewing and discussions of what were the years top or best albums, we decided to stick to the basics and separate it into two lists –  "R&B" for the mainstream/commercial releases and "Soul" for well Soul/Neo-Soul and Urban AC releases. After the break is our "Top 10 Soul Albums of 2011." As with all our lists, these are our personal opinions, not meant to be taken as end all be all.  So, take a look at the list below, and let us know your opinions and your choices.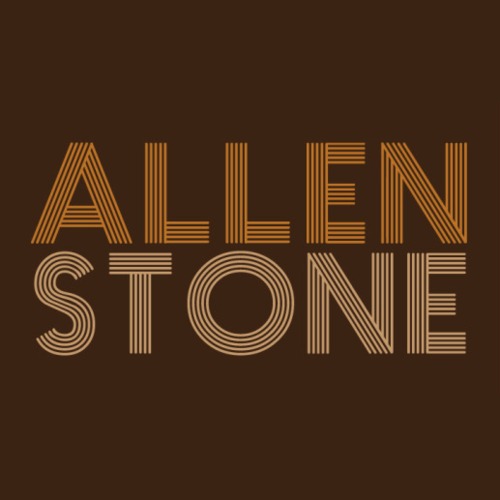 10. Allen Stone – Allen Stone
Release Date: October 4
Record Label: Sticky Stones
Buy: iTunes / Amazon
The second album from burgeoning Washington State based soul singer Allen Stone. This 24-year old singer/songwriter burst onto the scene in 2011, wowing every audience he performed for, which quickly lead to major touring, and sold out shows in New York City, D.C., Philly and more. Stone's impeccable pitch, political songs and mature lyrics define "old soul." The self-titled self-released album is a strong introduction to a future house-hold name, and talent you can't miss. Standout cuts, "Unaware," "Contact High," "What I've Seen" and "Say So."
09. Goapele – Break of Dawn
Release Date: October 24
Record Label: Skyblaze / Decon
Buy: iTunes / Amazon
The fourth studio album from Bay Area vocalist Goapele, and return from a five-year hiatus. On this album Goapele reveals a more confident, open, and sensual side. She says she is liberating herself a little more, "Now if I want to dress sexy, I can, and if I want to be more blunt, I can. I just want to do what feels good." The first single "Milk & Honey" leaked 2 years ago, but the recently released, third official single "Play" is a seductive gem.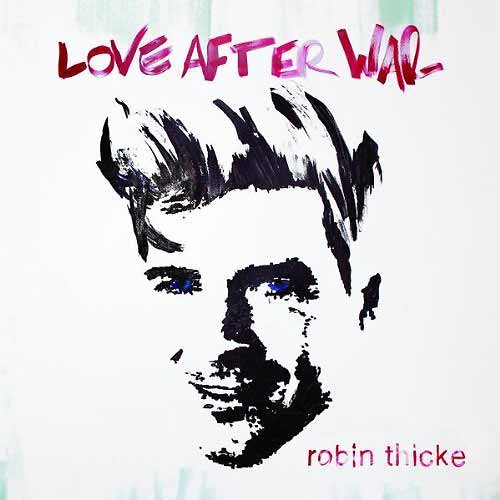 08. Robin Thicke – Love After War
Release Date: December 6
Record Label: Star Trak / Geffen / Interscope
Buy: iTunes / Amazon
Robin Thicke returned to love with his fifth studio album, and the first album since the birth of his first child. Love is truly evident throughout not only the lyrical content, but flowing through Thicke's falsetto. The one thing that really stood out on this album was the raw, real emotion you could feel from the blue-eyed soul lothario. Personally the album should have started with "Love After War," and moved the 4 previous uptempo, Vegas style tunes to the end, or a separate EP. Standout cuts, "Love After War," "All Tied Up," "Boring" and "Mission."
07. Anthony Hamilton – Back To Love
Release Date: December 13
Record Label: Sony / RCA
Buy: iTunes / Amazon
The fifth studio album from contemporary soul favorite Anthony Hamilton. Anticipation grew quickly after the release of the lead single "Woo," and production credits of Babyface, Jerry Wonda, Salaam Remi and more. Hamilton delivered more of what we love from him, nostalgic soul, a lil church, a lil love, a lil societal reflection and storytelling. Standout cuts, "Back To Love," "Woo," "Best of Me" and "Never Let Go."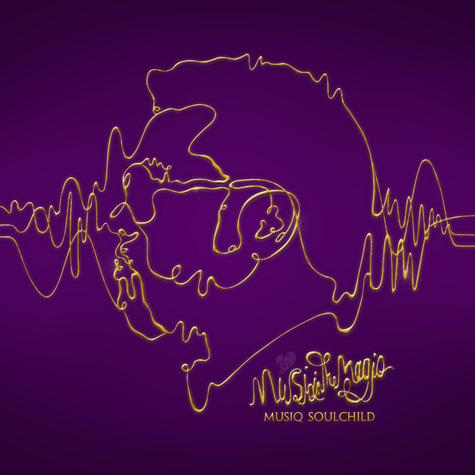 06. Musiq Soulchild – Musiqinthemagiq
Release Date: May 3
Record Label: Atlantic
Buy: iTunes / Amazon
The sixth studio album from Musiq Soulchild is a refreshing twist and progressive album from the Philadelphia soul-man. Musiq had some making up to do from his previous set, and he swayed toward the uptempo here. The choice came out favorable and lead to more likeability with each listen. Standout cuts, "Love Contract," "Yes," "Silver & Gold" and "Single."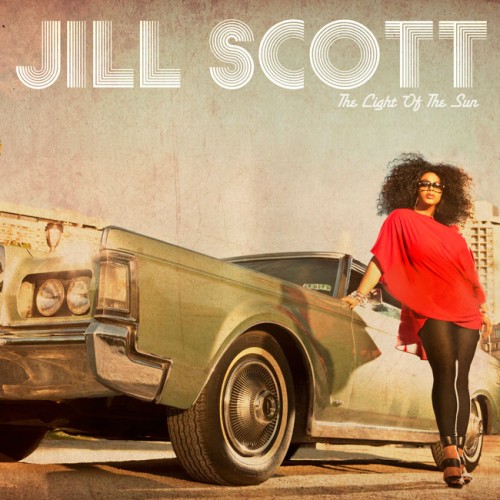 05. Jill Scott – The Light of The Sun
Release Date: June 21
Record Label: Blue Babe / Warner Bros.
Buy: iTunes / Amazon
The fourth studio album from Jill Scott, and her first on Blues Babe Records / Warner Bros., following her four-year hiatus and departure from former label Hidden Beach Recordings. An immediate hit, becoming Scott's first #1 album. Much of the content seems related to her two broken relationships, but coinciding personal growth and new son. Elements of Hip-Hop are evident, however it is the unexpected duet "So In Love" with Anthony Hamilton that truly shines.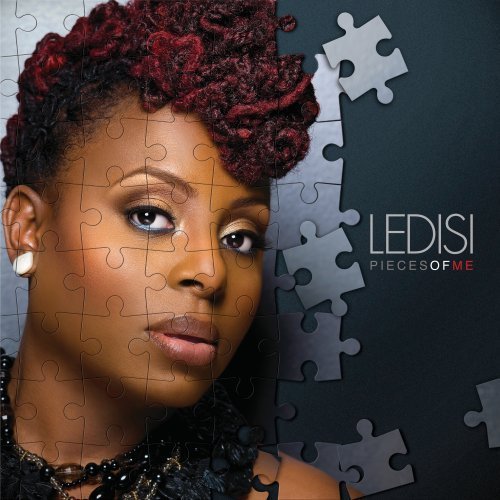 04. Ledisi – Pieces of Me
Release Date: June 14
Record Label: Verve Forecast
Buy: iTunes / Amazon
The fifth studio album by previously underrated and underground soul songstress Ledisi. Following her last two critically acclaimed albums (2007's Lost And Found and 2009's Turn Me Loose), Pieces Of Me boasts songs of love, intimacy and self-assurance, delivered by a voice at the top of its game, this album marks Ledisi's shining moment. The poignant title track is an introspective look at a woman discovering her unique offerings to the world.
03. Marsha Ambrosius – Late Nights & Early Mornings
Release Date: March 1
Record Label: J Records
Buy: iTunes / Amazon
Late Nights & Early Mornings is the debut album by English bred singer/songwriter and previous Floetry member Marsha Ambrosius. She said that the overall vibe of the album is "sensual, it's sincere, it's seductive" and also explained, "Not too many women get the opportunity to say what they want, and having controlled and written pretty much everything I get to do all of that on one album." Quiet Storm at its best, Marsha brought it!
02. Raphael Saadiq – Stone Rollin'
Release Date: May 10
Record Label: Columbia
Buy: iTunes / Amazon
The fourth solo album from singer/songwriter/musician and R&B legend Raphael Saadiq. It is another brilliant album with the new retro soul stylings of Mr. Saadiq. Although not the incredible surprise of 2008's The Way I See It, Saadiq keeps it flowing with a suburb mix of funky, bluesy uptempos, and that smooth soul that exudes naturally from him.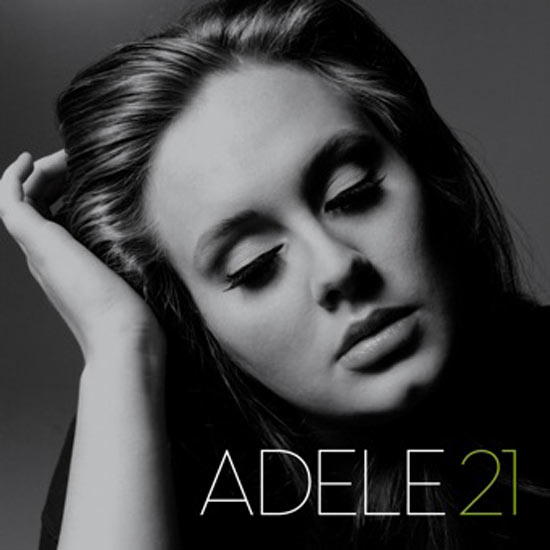 01. Adele – 21
Release Date: February 22
Record Label: XL / Columbia
Buy: iTunes / Amazon
The sophomore album from English singer/songwriter Adele, titled after her age at the time of production. What else can be said about this album, other than it conquered the  entire year, and was uncontended by not a damn thing! Adele solidified herself as the new generations latest diva. Musically, styles flew around numerous genres, Soul, Blues, Pop, Country, but one thing is obvious… 21 years from now, this album will still be current and classic!
Honorable Mentions:
Charles Bradley – No Time for Dreaming
Betty Wright & The Roots – The Movie
Nikki Jean – Pennies In A Jar
Rahsaan Patterson – bleuphoria
Lalah Hathaway – Where It All Begins
Syleena Johnson – Chapter V
Amy Winehouse – The Lioness: Hidden Treasures
Kelly Price – Kelly
Mint Condition – 7
Don't see your favorite album? Check out our other 2011 lists!
THISISRNB's TOP 10 R&B ALBUMS OF 2011