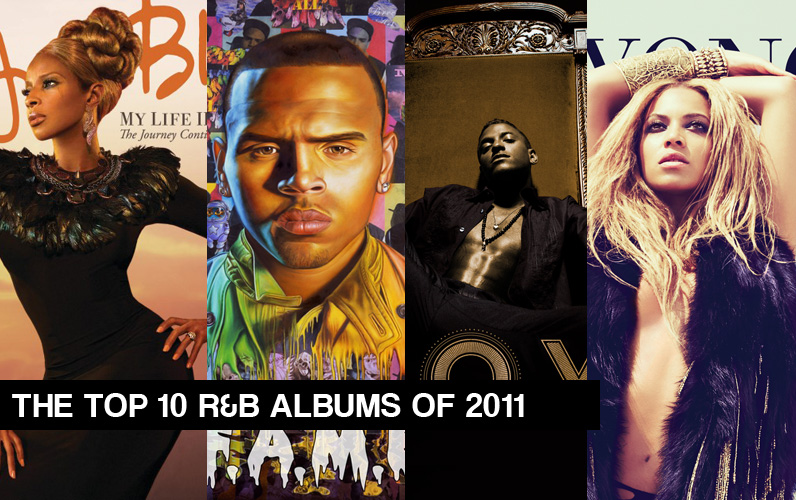 For all the mainstream / commercial R&B listeners and fans, this list is for you. As we stated below, when beginning our end of the year top albums list, we felt it best to break it down between two categories, R&B and Soul, and R&B would cover the more mainstream releases. As with all our lists, this is our personal opinion and not meant to be taken as end all be all. So, take a look at our list of the "Top 10 R&B Albums of 2011" below, and let us know your opinion and your choices.
10. Drake – Take Care
Release Date: November 15
Record Label: Young Money / Cash Money
Buy: iTunes / Amazon
Rap fans and Hip-Hop heads have complained it's too soft, but it is clearly not an R&B album. However, with his sophomore release Take Care, Drake reached the perfect middle ground as he did with his breakout mixtape "So Far Gone." Emotion, love, inadequacy, and self-reflection are rare in rap, so when Drake coos, "We live in a generation of, not being in love, and not being together," its apparent he's doing just as good for expanding modern R&B as he is Hip-Hop.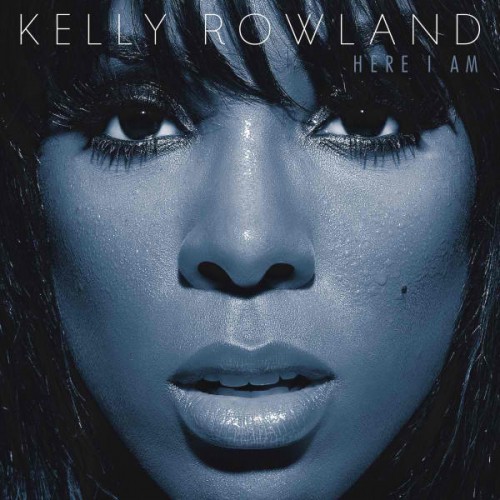 09. Kelly Rowland – Here I Am
Release Date: July 26
Record Label: Universal Motown
Buy: iTunes / Amazon
We've all witnessed Kelly's solo struggles, but this year she finally found herself with a #1 single, and deserving success. The much-delayed album isn't exactly a solid effort, often confusing with its differentiating styles, switching between Dance, Pop & R&B. However, spawning possibly the best commercial R&B single of the year with "Motivation," and strong follow-up "Lay It On Me," plus a couple decent album cuts, Kelly worked hard for her opening track title of being 'That Chick' this year.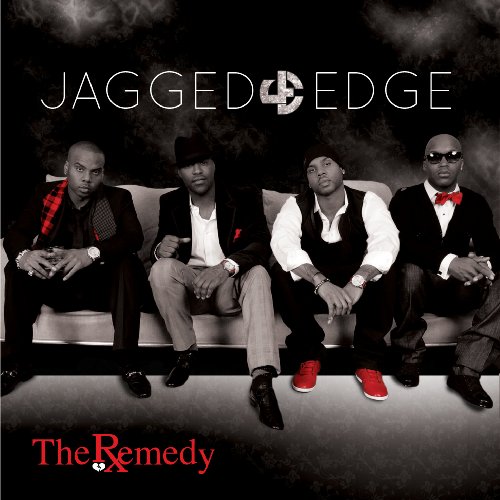 08. Jagged Edge – The Remedy
Release Date: June 21
Record Label: Slip-N-Slide
Buy: iTunes / Amazon
The seventh studio album from R&B group Jagged Edge. The Remedy easily falls into place as yet another decent, occasionally great Jagged Edge album that further refines their brand, and the Casey twins writing talent. Widely overlooked, this was a solid effort from JE, with standout tracks "Lay You Down," "I Need A Woman" and "Baby."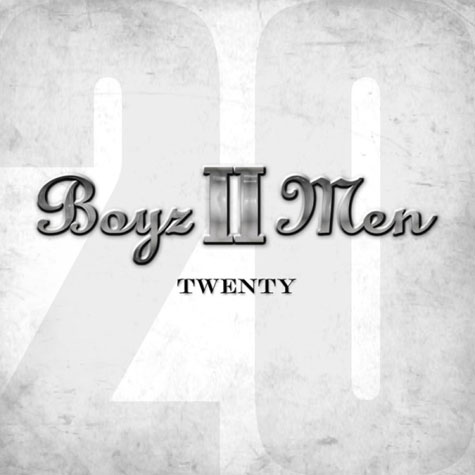 07. Boyz II Men – Twenty
Release Date: October 12
Record Label: MSM Music / Benchmark Ent.
Buy: iTunes / Amazon
Boyz II Men finally returned with brand new original music, on the twenty-year anniversary album of their storied career. The R&B legends, sans Michael McCary (who left the group due to health and personal issues) delivered 12 brand new songs, including the outstanding lead single "More Than You'll Ever Know" featuring Charlie Wilson, and standout inspirational "One Up For Love." To celebrate their 20 years, the second disc features 9 re-recordings of their own classics. Rather than attempt to compete with younger acts on the charts, they largely stick to their tried and true approach that appeal to their longtime listeners.
06. Lloyd – King of Hearts
Release Date: July 5
Record Label: Zone 4 / Interscope
Buy: iTunes / Amazon
After some uncertainty and possible record deals, Lloyd settled in with sought after producer Polow Da Don and his Zone 4 Entertainment, to create his fourth studio album, confidently titled King of Hearts. The lead single "Lay It Down," (still the best song off the album) created just enough buzz and anticipation for the release. However, oft-delays and high internal praise for this album might have set it back. A classic it is not, but strong vocal performances from Lloyd and production from Polow keep your ears attentive. Standout cuts "Naked," "Jigsaw," "Dedication" and "Cupid."
05. Chris Brown – F.A.M.E.
Release Date: March 22
Record Label: Jive
Buy: iTunes / Amazon
Chris Brown's return to the spotlight or simply enough return-to-fame. The fourth album from the Pop star catapulted his fleeted career back to the top of the charts. Chris pushed the Pop R&B category farther than any other artist this year. Musically, F.A.M.E. combines R&B, Pop, Hip-Hop and Euro. However, this album still contains 3 massive mainstream R&B singles, "Deuces," "No BS" and "She Ain't You," plus "Wet The Bed" is currently spinning now. Breezy is proving successful genre mixing is possible, as he affirms to his haters to 'look' at him now.
04. Joe – The Good The Bad The Sexy
Release Date: October 18
Record Label: Kedar Entertainment
Buy: iTunes / Amazon
The ninth studio album for veteran singer Joe, and his third release on Kedar Ent. Joe wasn't too good, bad or sexy on here, he followed his usual path, not deviating much on style. Basically picking up from where he left off with his last effort Signature. However, this release doesn't lack because of that. Joe catered to his fans and shines vocally as always. Standout cuts "Impossible," "Almost There," Slow Kisses" and "Pull My Hair." A very solid album, worthy of any R&B fans ipod.
03. Tyrese – Open Invitation
Release Date: November 1
Record Label: Voltron Records
Buy: iTunes / Amazon
Tyrese dedicated himself back to music and back to R&B with Open Invitation. The fifth album from the singer/actor/author, and first indie release via his own record label. The set spawned the #1 single "Stay," which was one of the best of the year; and the fan favorite buzz single "I Gotta Chick." A story which is unique these days, Ty created an "R&B Boot Camp," immersing himself in music for one month straight with a household full of writers and producers, and this became the outcome. The album features smooth mid-tempos, touching ballads and club anthems all likeable, and at times great.
02. Mary J. Blige – My Life II… The Journey Continues (Act 1)
Release Date: November 21
Record Label: Matriarch / Geffen
Buy: iTunes / Amazon
Almost 18 years to the date since the release of her breakout album My Life, Mary J. Blige returns with the "sequel." Without the push of a major single this album fell short of expected sales, and unfortunately possible listeners. However, the Queen of Hip-Hop Soul delivered her signature stylings in a major way. Mary paid respect to her 90's roots, while still sounding modern and classy. Playful uptempos to catchy mids, strong ballads such as "Need Someone" and "The Living Proof," plus the surprise duet with Beyonce "Love A Woman," and suburb remake of Chaka Khan's "Ain't Nobody." My Life II should easily be a new age classic for MJB.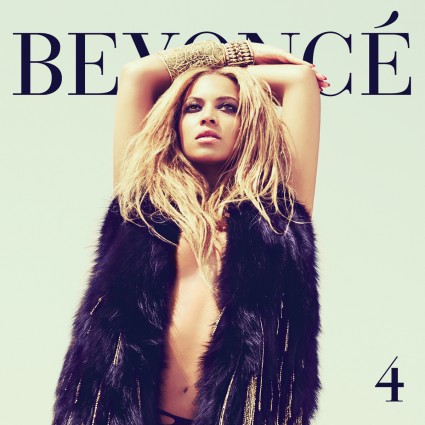 01. Beyonce – 4
Release Date: June 28
Record Label: Columbia
Buy: iTunes / Amazon
Upon first listen this album seemed to have no cohesiveness, but you knew you liked some of the songs and you knew Beyonce was singing her butt off. If you stepped back to think about it or find out where B was mentally while creating and all the inspiration and premeditated planning, it's clear how you end up with 4. The first time Beyonce really traveled without cause and experienced cultures, enjoyed her life and marriage. We expect the best from B, but when looking back on her career this project might go down as one of her grandest. Standout tracks such as "Love On Top" and "Party" were refreshing and unique to hear. New classic uptempos, "Countdown" and "End of Time" reminded us why we love her as an entertainer. Vocally she slayed each number, and after-all kept her 'on top.'
Honorable Mentions:
Miguel – All I Want Is You. This was released in November 2010, which is clearly why it didn't make the list. However, this album really shined in 2011 and was a favorite amongst many. Oh, and it spawned 2 of the biggest R&B singles of this year "Sure Thing" and "Quickie," so it has to be mentioned.
R. Kelly – Love Letter. Also, released at the end of 2010. R. Kelly surprised us with his rendition of retro soul and paying tribute to the soulful style of the 1960's. We had this on repeat through the first half of this year. It is now nominated at the upcoming Grammy awards in February.
Jennifer Hudson – I Remember Me
Johnny Gill – Still Winning
Bobby V – Fly On The Wall
Don't see your favorite album? Check out our other 2011 lists!
THISISRNB's TOP 10 SOUL ALBUMS OF 2011