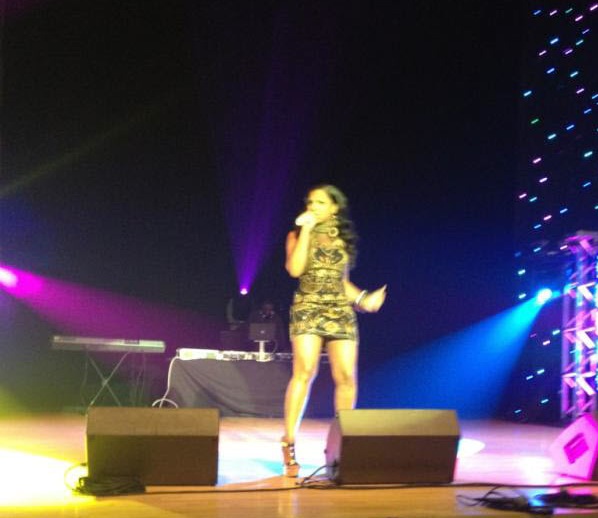 Ashanti is making her comeback to the musical landscape with her well-received single "The Woman You Love." The songstress visited several Atlanta radio stations on Friday, and graced the stage at Tom Joyner's "Sky Show" to celebrate the release of George Lucas' film Red Tails. In addition to her classics, she performed the new Busta Rhymes-assisted single live for a crowd of fellow celebrities, artists and industry heads.
"I have a new record out right now. It's called 'The Woman You Love,'" Ashanti told the crowd, which included T.I. and Tiny. "And I know we've all been in a situation where we just tryna do everything, tryna be the perfect person—whether you're a male or female—you just want that person to love you."
Watch the fan-filmed footage below.