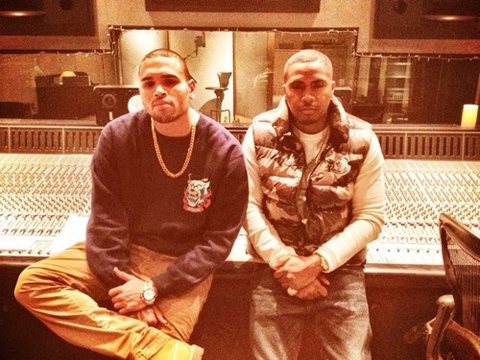 Chris Brown will keep the all-star rap features going for his anticipated fifth studio album Fortune. The Grammy nominated R&B star has enlisted Queensbridge finest — Nas, for a collaboration which he confirmed via Twitter.

"NAS ft on the album!!! In studio right now workin!!! Amazing!" tweeted Breezy, to which Nas responded, "My little brotha! Peace! Good times!"
This is not a first for time for Nas and Brown. They collaborated on the rappers 2008 single "Make The World Go Round," taken from "Untitled".
Fortune has already produced a video for the Kevin McCall-assisted buzz single "Strip," and the first official single "One Of Those Nights," featuring Will.i.am is expected to impact radio on January 30.