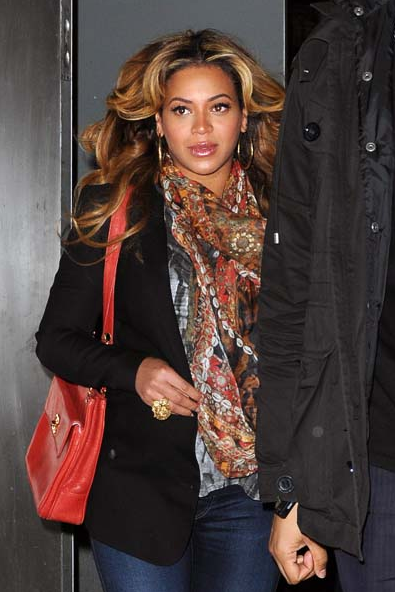 Beyoncé put the rumors to rest when she stepped out in New York City on Thursday night. Amidst reports that she has already given birth to her first child, a very pregnant B was photographed outside a Manhattan office building with her mother Tina Knowles. When the paparazzi started flashing, her bodyguards tried to get in the way, but a gracious B said, "Leave them alone, it's fine." She is reportedly nine months pregnant and due any day now.
Beyonce's official Twitter account (@beyonce) saw a 146% gain in followers (despite how she's yet to Tweet a single missive) after false rumors started to swirl on Dec. 27 that she had gone into labor.
See pics after the jump.