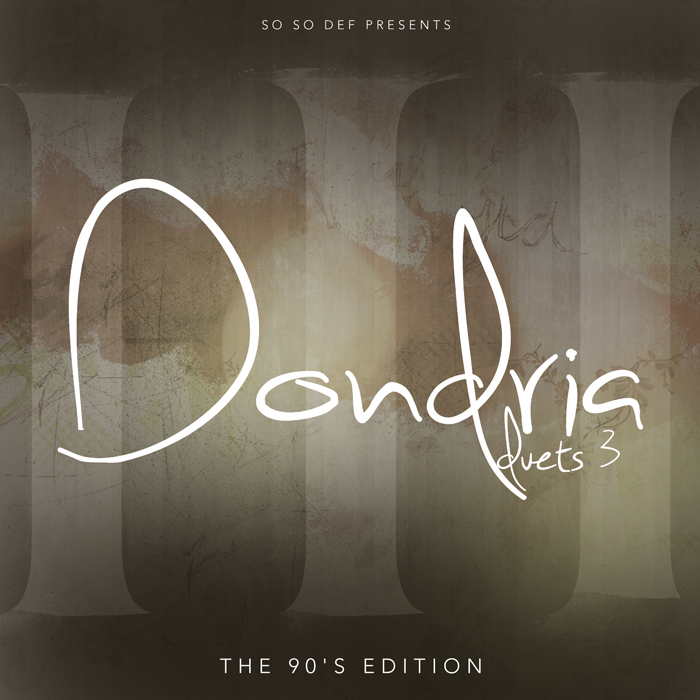 Fans will be happy, after a slight push-back So So Def princess Dondria has released the latest installment of her Dondria Duets Mixtape series. The 3rd edition takes a spin at the burgeoning singer/songwriters favorite R&B songs from the 90's. Including remixes of classics by R. Kelly, Dru-Hill, Tyrese and much more. The mixtape also includes an unreleased track titled "You Know," from the Dondra vs. Phatfffat recording sessions.
Follow the jump for the tracklisting and download link.
JD and Dondria have also announced that the next installment of Dondria Duets will be released as her third album and will be all original collaborations. In the meantime Dondria will be releasing the first single from her second album soon. But, before then a buzz single entitled "Ol' School Love" featuring Da Brat will be released.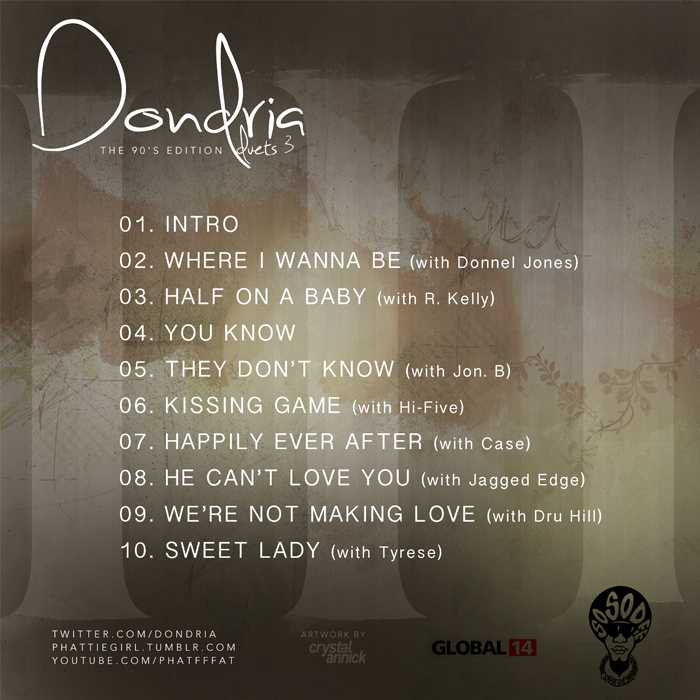 DOWNLOAD: Dondria – Dondria Duets 3 (90's Edition) (Mixtape)
Follow her on Twitter @Dondria