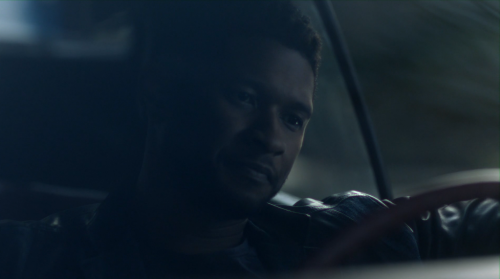 Usher is going nowhere fast, as he gets lost in his own thoughts, imagining different scenarios in his unraveling relationship. The brand new video for his buzzing, Diplo produced single, finds the R&B legend sitting in his old school car in the driveway of his ladies home. Faced with the uncertainly of their love affair, he must choose how to move.
Despite the songs sexy title, it has nothing to do with sex. Usher spoke about the song on Atlanta's V103, saying "It's really about the ultimate experience, or lack there of, or finale of an experience of love and life." He continued, "When you're in a relationship and it's kinda reached the climax of where it could go, you gotta let it go if you're not gonna commit and that's what the song's about."
Take a look at the intense, emotional visual now!
What do you think of Usher's new video??