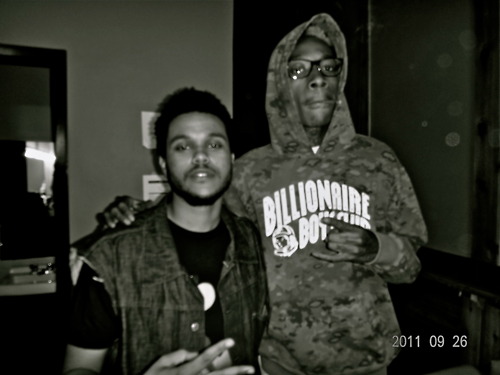 If you have been anticipating and wondering when enigma The Weeknd would be releasing new music for 2012, rest assured he is working and we should expect to hear more soon. To affirm this, we can exclusively reveal to you that Abel is not only in the lab working solely, but he has begun to reach out to some big name artists to collaborate with on his new material as well.

A source has confirmed to us that the Toronto native recorded a new song with rap star Wiz Khalifa. A haunting track, in-line with his current style, titled "Make Me Remember You." Dark keys, and chilling adlibs open the production as Abel lays down his signature vocal, cooing to a vixen the need for her to impress him intimately.
"Girl, I think I might get used to ya, I might have to take your number when I'm thru with cha, All I ask of you is  try to earn my memory, Make me remember you, like you remember me."
No audio preview yet, but be sure to stay tuned!
Are you excited for new music from The Weeknd??