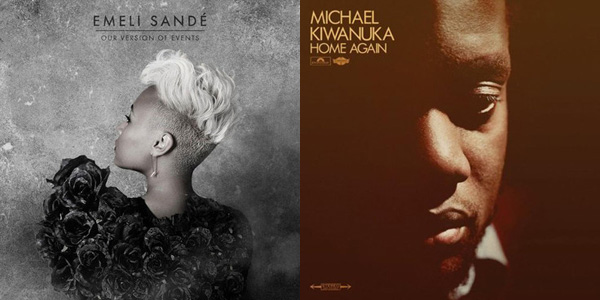 We are all aware that Soul music has lost its mainstream, "popular," appeal. That is what we once knew as Soul, the voices, the emotion, the feelings received from authentic, really heartfelt recordings. When played, the sound that transcended experiences, or moments in time. A genre built by the combination of gospel and rhythm and blues, arising from the black experience in America. Over decades we have witnessed transformations, with popularity comes growth, and with time comes change, but what seems to be occurring more often is the dismissal of our own art forms. The UK music scene has always been major contributors to numerous genres, and creators in their own right. But once again the Queens land seems to be leading the pack in the forefront of remarkable soul records.

Weeks ago platinum hitmaker, and Grammy winner The-Dream, made a buzzed about comment to UK publication 'The Guardian.' The statement, which lead to heated debates that are still going on, shed light on the issue of whether or not black artists can still make soul music. The statement, which was taken out of context, in the sense that he meant black artists could no longer make soul music, and it become "successful" or reach the top of the Top 40 charts. A large influence on his thought was UK breakout star, multi-platinum, Grammy-winner Adele. To sum up, he is saying, if a white artist creates an amazing soul record (ballad per say), the chances of them receiving mainstream, Top 40 radio play is better, than when a black artist does, these days.
Not to get sidetracked or dwell on this theory, the fact remains that Adele, a UK bred singer/songwriter, arguably had the best Soul record of last year and possibly one of the best of the past 5-10 years. Whether white, black or whatever, the UK has been on an unbelievable run with emerging Soul artists, and they look to remain on top with another two more!
Since the beginning of 2012 we have been hearing these two names a lot, watching and listening as they are becoming must-know artists.
Emeli Sande – Wrote and was featured on numerous hits between 2009 – 2011. This past February she released her debut album Our Version of Events, upon the release the album hit number one in the UK, and has since sold platinum. It has already spawned 4 singles, and is expected to be released in the US on June 5.
Michael Kiwanuka – Named the winner of the 2012 coveted BBC 'Sound of' Awards, released his debut album Home Again in March, which has spawned 2 singles to date. Michael has supported Adele and Emeli on tour.
If this if the first time you are hearing either of these artists names, or if you have not heard their debut albums yet, we urge you to check them out immediately, as they deserve to be household names, and two of this years best new artists. You can stream two songs from each of them below, and check out their websites as well.
Emeli Sande – Next To Me
[audio:https://www.thisisrnb.com/wp-content/uploads/2012/04/10-emeli_sande-next_to_me.mp3|titles=10-emeli_sande-next_to_me]
Emeli Sande – My Kind of Love
[audio:https://www.thisisrnb.com/wp-content/uploads/2012/04/02-emeli_sande-my_kind_of_love.mp3|titles=02-emeli_sande-my_kind_of_love]
Michael Kiwanuka – I'll Get Along
[audio:https://www.thisisrnb.com/wp-content/uploads/2012/04/03-michael_kiwanuka-ill_get_along.mp3|titles=03-michael_kiwanuka-ill_get_along]
Michael Kiwanuka – Home Again
[audio:https://www.thisisrnb.com/wp-content/uploads/2012/04/05-michael_kiwanuka-home_again.mp3|titles=05-michael_kiwanuka-home_again]
What Do You Think??