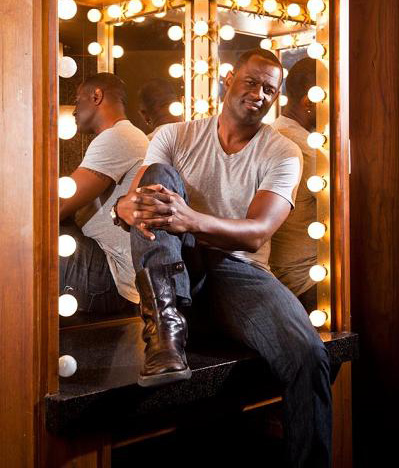 By now, most of you have heard Brian McKnight's raunchy song "If Ur Ready 2 Learn" and all the gossip and controversy which followed with the official release of the song on iTunes and parody video on FunnyorDie.com. In a recent interview our friends over at YKIGS caught up with Brian to shed some new light on the song, his reasoning for recording and releasing it, the current state of R&B and the music industry, his record label and future career.
See what Brian had to say below…

On "If Ur Ready 2 Learn" and why he did it.
Although the beginning of this tune is really just me messing around in my studio which I do everyday anyway, the fact is you see a lot of things that people want to compartmentalize the music that they listen to. They want to get this from those people, they want to get this from these people over here, and whatever. My point was, we all have sat around and watched the musical bar drop to the basement. Not just the musical bar, our society in general because what we say to our children now is "Do whatever you have to do to make it", whether that be a full on porno movie, because you can put your whole family on if you do it correctly. You can be the most famous in American in America if we're not going to stand up and say that we're not going to support that or be in the club and hear a song where a guy says "Hey bitch, wait until you see my dick" or "Beat your pussy up" or whatever! If we're gonna sit back then don't be mad when other people decide to swim down in those depths unless we're all gonna say we've had it with all of that and get back to making real music.
On the state of R&B
If they're not paying attention, hopefully what some people have done is just start thinking about themselves; it's bigger than this song. This song was just a parody of the music that's out today. I hear people complain all of the time that there is no real music, but they're not the ones out there looking for the music that's out there. There are lots of people still making great music. There is no label that's going to support it, and there are no radio stations that still play it. When KISS FM went off of the air here in New York it was one of the biggest blows to the beginning of the end of my genre of music. People can say all day that "Oh no, there is still WBLS", well WBLS will be next! Radio stations aren't there to sell music, they are there to sell advertisements! Ryan Seacrest is not going to play my music on his radio show! I'm ok with that. People say "Oh you're just doing this to be relevant." I don't care about being relevant, I did 125 shows last year, what did you do with your summer vacation? *Laughs* All I'm saying is that there is a 19 year old kid out there who may want to make some real music, but he's told "You're going to have to do something else, you're going to have to create a persona for yourself, go get a criminal record, and then maybe you'll get put on for some street cred." I was in a meeting with some guys who said they signed a guy not because he was talented, but because he had this awesome swagger. I knew that was the beginning of the end.