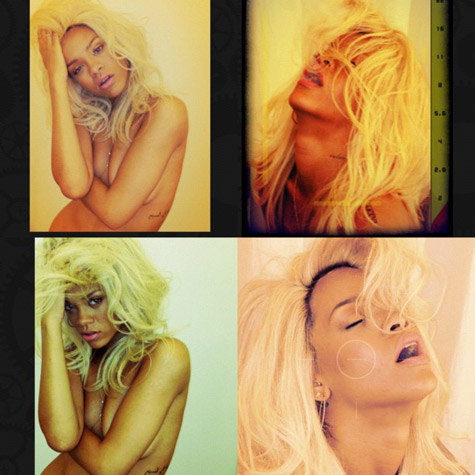 Rihanna stripped down to her birthday suit for her latest photo shoot for her new fragrance, covering her breasts with her arms as she teased the camera with seductive stares.
"Blonde was just for the shoot! I'm still black," she told one fan.
She plans on releasing her fragrance this fall, she is also working on a unisex scent, due in early 2013.